All Rights Reserved
Father's Day is just around the corner and it's time to show appreciation for the dad, grandparent, husband or other special man in your life. And to solve the annual dilemma: what do you get the man who has everything he needs?
To help answer that question, this gift guide is packed with ideas for older dads that include plenty of picks for the young at heart. Regardless of your budget, we've got you covered with some creative tokens of appreciation for the dads on your list.
$25 and Under
Craft Beer Brittle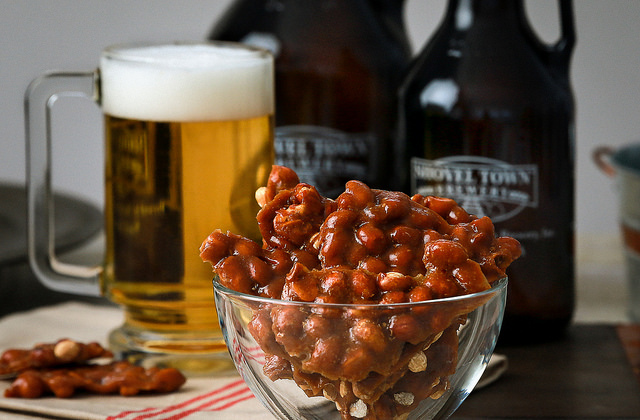 Indulge Dad's sweet tooth with Hilliards Craft Beer Brittle. The crispy treats are cooked in copper kettles to combine the local flavors of their traditional peanut brittle with fresh brewed craft beer from Shovel Town Brewery in Easton, Massachusetts. The brittle is described as having a salty-sweet taste and nutty flavor with a beer finish.
Cost: $6.95
To order: Hilliardscandy.com
Build Dad a Bear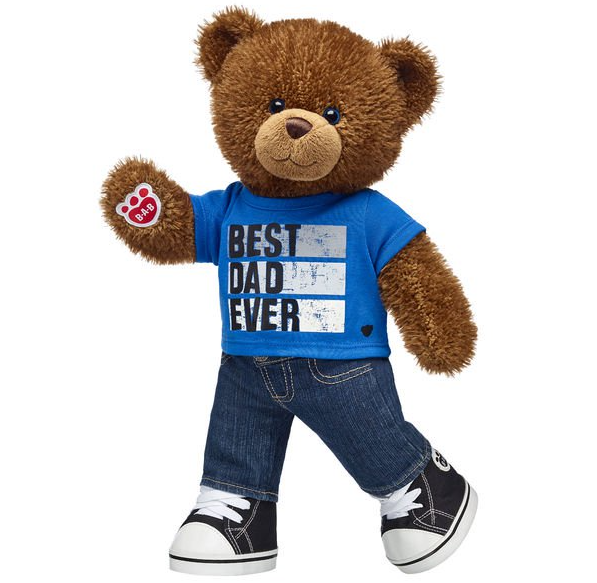 Dads living with dementia or other memory loss may find comfort revisiting the days of their childhood with a customized furry friend from Build-A-Bear. You (and your family, if desired) can even record a personalized message on a recording built into the toy so Dad can play it back when he needs some extra love and comfort. Animals can also be dressed in dad's favorite sports team paraphernalia or as other characters from classic movies like Star Wars.
Cost: Prices start at $12 and vary by type of animal made
To order: Buildabear.com
Maple Syrup with a Twist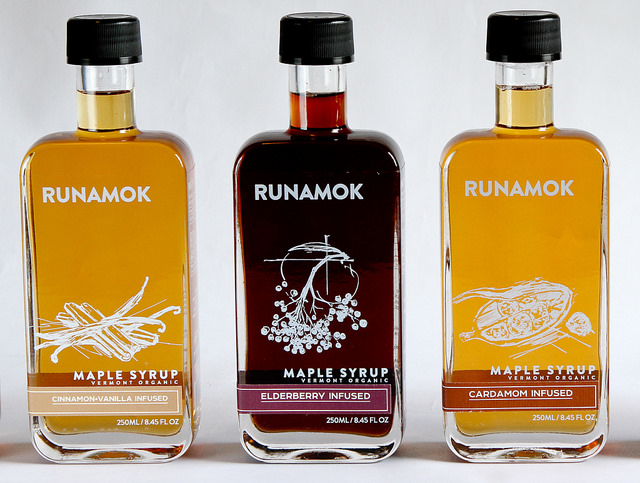 Spice up Dad's weekend breakfast routine with ginger root infused organic maple syrup. Made from fresh, organic ginger that gives traditional maple syrup a spicy kick, it's great on pancakes and waffles, you can also season Dad's tea, pastries, vinaigrettes, stir-fry dishes or marinades. Other flavors available include Pecan-Wood Smoked, Merquen Chile-Infused, and Bourbon Barrel-Aged and Dad can consult Runamok's website for outside-the-box recipes featuring different maple syrups.
Cost: $16.95
To order: runamokmaple.com
Personalized Leather Coasters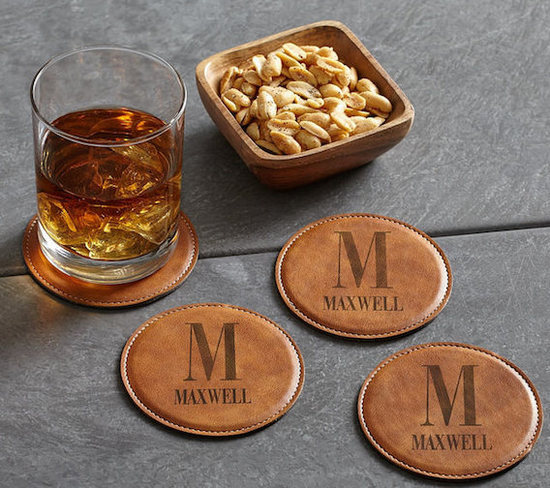 Photo courtesy of personalcreations.com
If watermarks on the coffee table drive Dad nuts, you can help stop the madness by getting him a set of four personalized coasters. These sophisticated "Initially Yours" coasters can be marked with his initials or a name of up to 10 letters.
Cost: $24.99
To order: personalcreations.com
$25 to $50
Cider-making Kit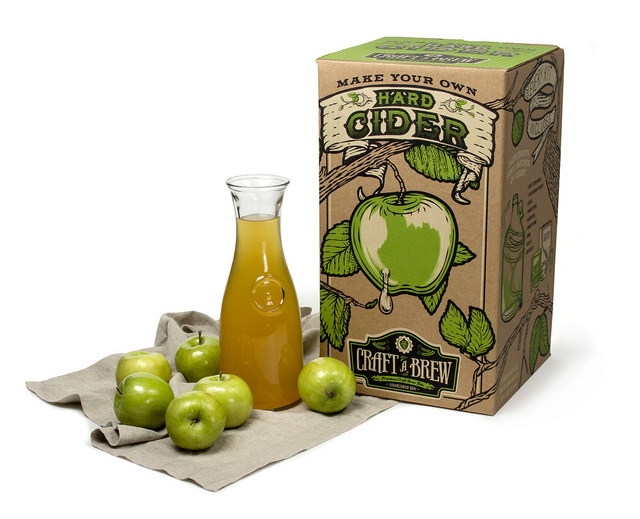 Dad can turn his kitchen counter, workbench or basement into a home cider brewing station with the Craft a Brew kit. Each kit includes ingredients, reusable equipment and easy-to-follow instructions to make a gallon of hard cider in a few short weeks. Brewed in batches of 10 bottles at a time, he'll say cheers to this gift with homemade hard cider (also available to brew beer).
Cost: $45
To order: CraftaBrew.com
$50 to $100
An Upgraded Toothbrush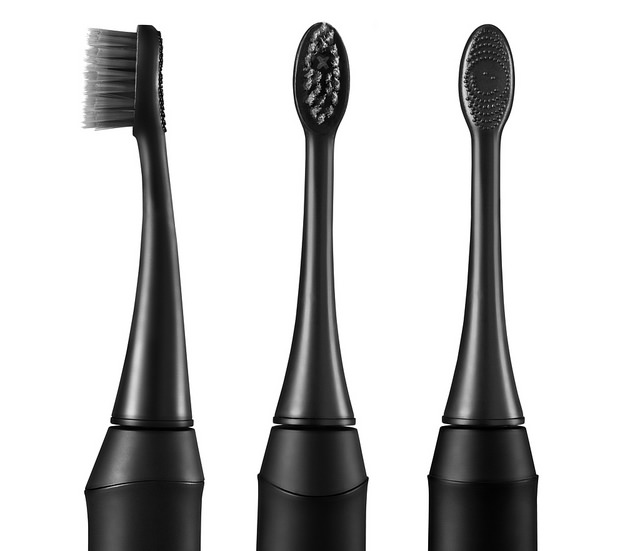 Give Dad's tired hands and wrists a break with a BURST subscription box, which includes a sonic toothbrush, USB charger and toothbrush head. The brush features a charcoal-coated toothbrush from that cleans with 33,000 sonic vibrations per minute. A one-hour charge will last up to four weeks. You can also purchase an option that sends him a new toothbrush head every three months.
Cost: $69.99
To order: burstoralcare.com
Stanley Cup Popcorn Maker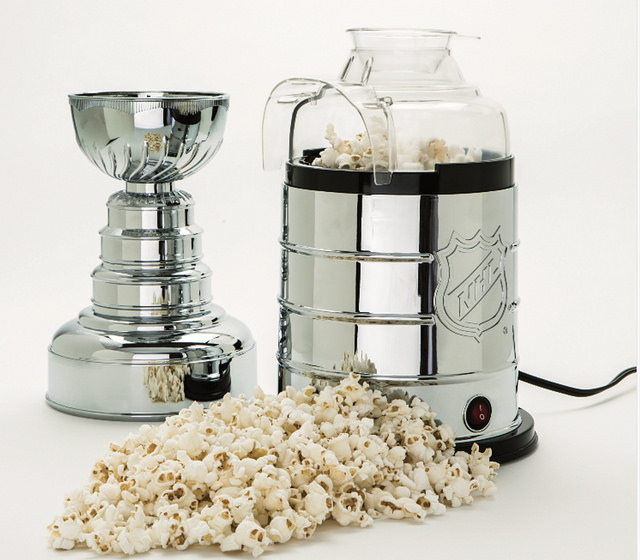 If your pops is a hockey fan, help him celebrate hockey season with the Stanley Cup Popcorn Maker that lets armchair athletes snack on freshly made popcorn from the comfort of home. This air popper needs no oil, so this will provide a readymade snack that's healthier than chips or even microwave popcorn. The popcorn maker includes a measuring cup and a 32-page recipe book and instruction manual.
Cost: $69.99
To order: Amazon
A Smarter Water Bottle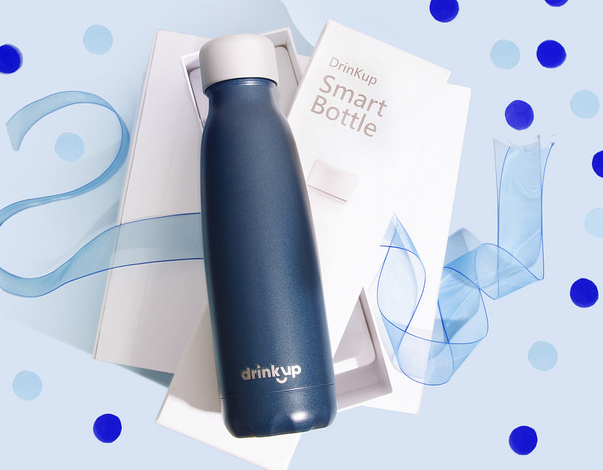 Whether he's working on his fitness goals or just needs a little help staying hydrated, Drinkup can be a great daily companion for Dad. This smart water bottle gives real-time hydration stats by connecting to a mobile device (including Apple Health and Fitbit) so dad—and you, if necessary—know his hydration routine and can receive reminders when it's time to drink up. Available in blue, white, yellow, and pink.
Cost: $69
To purchase: drinkupbottle.com
An At-Home Back Treatment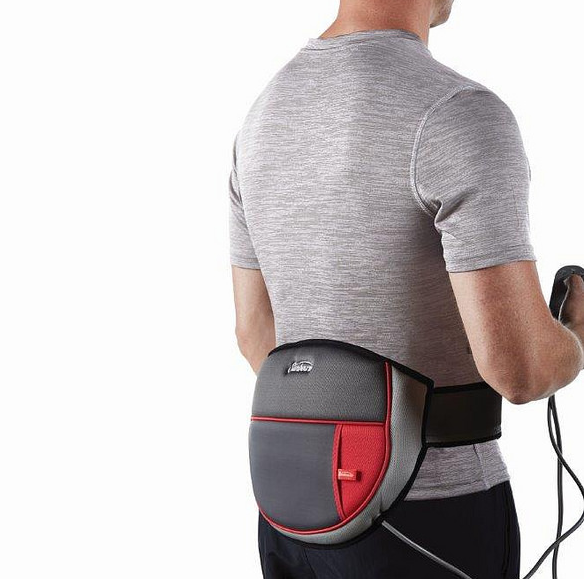 Help your dad soothe back pain with this heated back wrap that has four shiatsu back massager nodes for relaxation, plus three different heat settings for pain relief. The wrap adjusts to fit adults of any size and has auto-off options to prevent burning and over-heating as well as a cord pocket.
Cost: $89.99
To order: Amazon
An Outdoor Rocker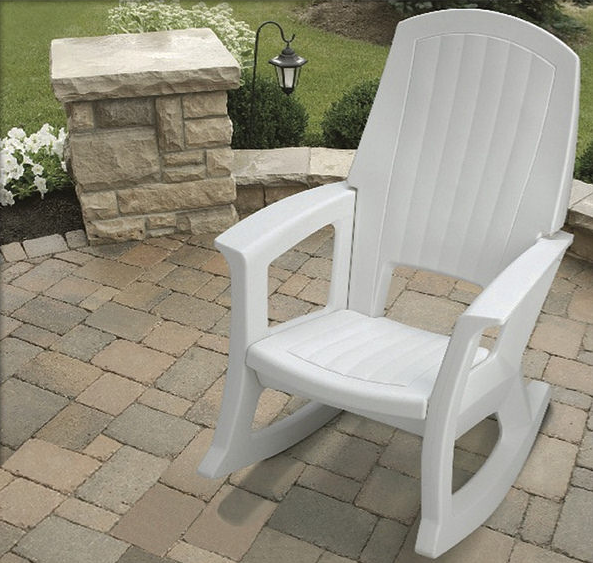 Dad can rock on the porch or in the backyard with his grandkids or even his favorite pet on his lap in this XL rocking chair. Built with durable construction, the chair is designed not to warp, rust, blister or peel. The large, roomy seat can hold up to 600 lbs. making it the perfect spot for grandkids to read comfortably with their grandpa.
Cost: $99.99
To order: Amazon
Over $100
An Adjustable Pillow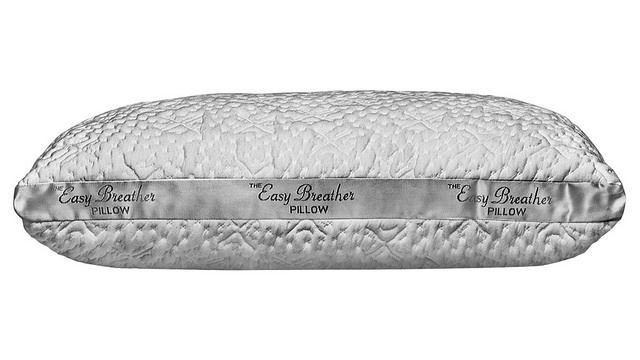 If your dad is like most folks, he could use a better night's sleep. The Easy Breather Support Pillow is filled with a blend of materials that provide solid yet supple support that mimics a down feather pillow. By cradling the neck and providing proper support, it helps to open breathing passages and reduce snoring. Available in standard, queen or king, it's adjustable by opening the pillow and removing some of the fill to fit your preference.
Cost: $99 to $129
To order: nestbedding.com
A Healthier Way to Fry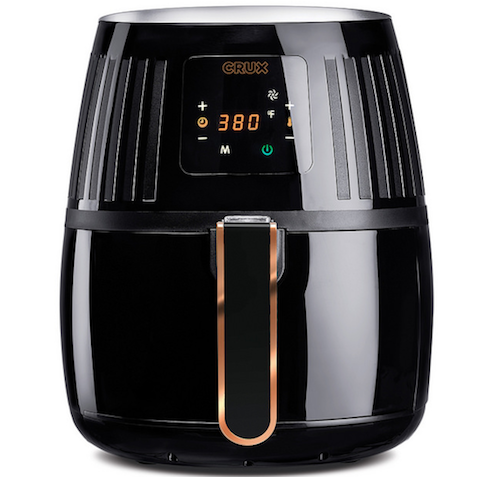 Give some of Dad's favorite game day foods like chicken wings, French fries and cheese sticks a healthy makeover with this air fryer by Crux Kitchen. Not only does it cut down on saturated fat, there's no greasy mess in the kitchen because it uses little to no oil. Dad can air fry at for up to 60 minutes using digital touchscreen controls and a timer and automatic shutoff.
Cost: $114.99
To order: Macys.com
Reading Club Membership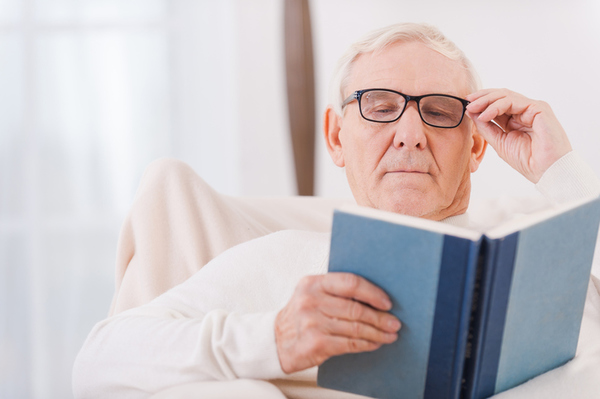 If your dad is an avid reader, this may be the ideal gift for him. Through the Book of the Month Club, new selections are announced at the beginning of the month and Dad can choose from categories like history, thrillers, travel and true crime and receive one hardcover pick each month. If he's really voracious, he can even purchase up to two more for himself each month.
Cost: First month $5, $14.99 per month thereafter
To order: Book of the Month Club
A Smart Keyboard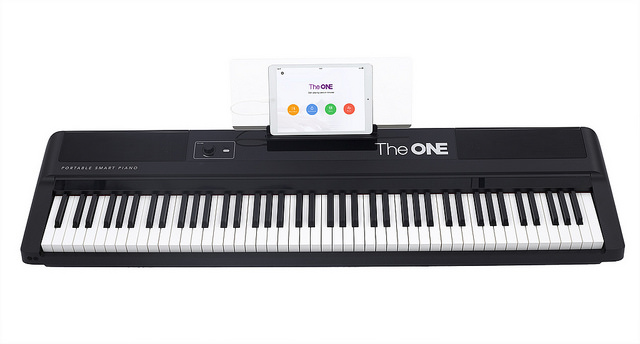 Studies show that music can be soothing to those with memory or cognitive issues, and may help those with dementia feel relaxed and even trigger fond memories. Rekindle Dad's love of music or give him the chance to learn a new, low-impact hobby with the The ONE Smart Keyboard piano.
The Light Keyboard has 61 keys and the Pro features 88. Both options work with The ONE Smart Piano app which offers three different ways to learn: video lessons, LED-guided sheet music, and piano games with a collection of 3,000+ songs.
Cost: $299 (61 keys) and $769 (88 keys)
To order: smartpiano.com