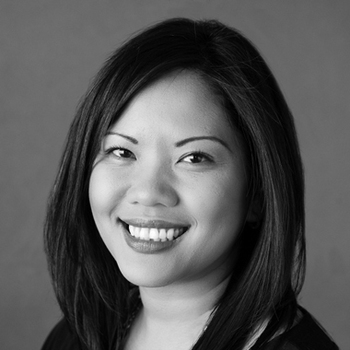 All Rights Reserved
FasterCures, a center of the independent think tank the Milken Institute, is dedicated to removing barriers to medical progress. Specifically, FasterCures' goal is to help increase the speed at which newly discovered medicines are researched and approved for patients' use -- put another way, to save lives as rapidly as possible. FasterCures Communications and Policy Director Cecilia Arradaza explains to guest contributor Maddy Dychtwald how her own experience as an Alzheimer's caregiver heightened her dedication to this work.
Maddy Dychtwald: Tell us a little bit about your background and what you're involved with right now in the fight against Alzheimer's.
Cecilia Arradaza: The name FasterCures (www.fastercures.org) speaks for itself and for our mission, which is to get to a faster cure for some of the most horrific diseases facing patients right now. We look at what the bottlenecks are in the medical research development process from a systematic perspective and seek systemic solutions. However, at the end of the day, biomedical research is about saving lives as rapidly as possible. We speed up the time it takes to get important new medicines from discovery to the patient.
This mission became really personal for me when my father was diagnosed with Alzheimer's disease about 12 years ago. Viewing that journey from initial diagnosis up until his last days of life (he passed away in September 2012) was incredibly emotional, incredibly difficult. Seeing him cope with it was so hard, but watching my mother cope with it was even harder. She was his caregiver, and when we talk about caregivers and their role, it's really complicated, painful, and filled with these moments that are hard to talk about. And, often, there are few people a caregiver feels comfortable talking about this with. I witnessed this firsthand with my mother.
MD: So I think what you're saying is that Alzheimer's disease is often something families don't want to talk about because it feels like the disease is so personal and strikes at the victim's human dignity.
CA: It goes beyond that. There is certainly a stigma around it. Once Alzheimer's kicks in, memory loss is very pervasive. You start losing the ability not just to think and remember but also to actually do the most basic tasks, from using the toilet to the act of swallowing. I remember how a professional caregiver had to reteach my dad to swallow. I felt like the person that my dad had been was lost. There's nothing scarier than losing your mind, and there's nothing more alarming than seeing someone you love literally slip through your fingertips. It's like that very person that you know and love is no longer present but is still sitting there -- physically -- with a blank stare. That's hard to talk about to someone else because unless you're going through it yourself, it doesn't really make sense.
MD: So what advice would you give caregivers to cope as effectively as possible?
CA: First and foremost, you need to connect with other caregivers. It's important to create a support system, a few buddies that innately understand what you're going through so you don't have to make your case or explain yourself.
So how do you do that? Where do you start?
CA: The Internet is a great resource. There are communities online as well as in your local city or town. The Alzheimer's Association is often a good resource. So is UsAgainstAlzheimer's. I think you have to explore until you find the right fit for you, the same way you find a new parent community, for instance. I remember when I was a new mom. I went into message boards, chat rooms, and online groups to figure out how to breast-feed. You have to seek out those communities to find people you can connect with, confide in, and trust. You need people you can share stories with, reviews of medical doctors and nurses, and other vital resources.
Second, do not be afraid to ask for support from friends and family. Most caregivers feel too exhausted and emotionally vulnerable to ask for help from friends and family, but this is a mistake. Until you start asking, no one can read your mind. Use these resources to relieve stress and to find time for yourself. The statistics for the decline of caregiver's health are staggering. They're more prone to disease themselves, which is something you want to avoid. Friends and family often want to help but do not want to intrude.
Third, don't feel guilty. It's OK to have a life outside of caregiving. In fact, it's essential to your own health and well-being. And if you're not healthy, you cannot be caregiving someone you love.
MD: Is there anything else you would recommend?
CA: Be an activist and let your congressional representatives know you want them to cosponsor and support the Health Outcomes, Planning and Education (HOPE) for Alzheimer's Act. This legislation would allow Medicare to reimburse physicians for Alzheimer's diagnostic and care planning. Remember, their job is to represent your needs. They read your e-mails and letters and listen to phone calls; they make decisions based on those communications. Be a pest. If you follow the attached link, it will make this easy to do. And it will make you realize that you have power to make change happen right now.