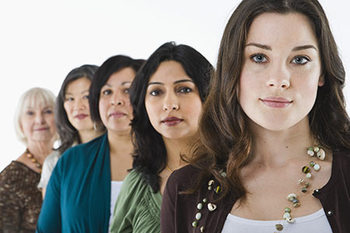 All Rights Reserved
The average person's lifespan in the U.S. is currently 78 years, an all-time high. The number of people age 65 or over in the nation has ballooned to more than 40 million, roughly 12 percent of the population. This, combined with baby boomers retiring en masse, has created an enormous caregiving challenge. Most of these older Americans at some point will require caregiving services, either informally via loved ones or formally from professional caregivers, and they will need these services for increasingly longer periods of time. Caregivers are being asked to do more with each passing day. Fortunately, the Family Caregiver Alliance exists to help caregivers provide these valuable services. Kathleen Kelly is the executive director of the Family Caregiver Alliance.
What is the Family Caregiver Alliance?
Kathleen Kelly, executive director: Family Caregiver Alliance (FCA) has been working with family caregivers of older adults with, typically, multiple physical and cognitive disabilities for close to 35 years, with a mission to improve the quality of life for family caregivers through services, research, advocacy, and education.
What challenges do caregivers face that the average noncaregiver would be unlikely to know about?
SEE ALSO: Find In-Home Care Help Near You
KK: The interruption of a caregiver's work life will likely to lead to the loss of economic support in pension plans or social security benefits. Caregivers in their elder years are more likely to live in poverty than noncaregivers. Many caregivers do not have adequate health insurance to care for themselves. A caregiver's life may go on hold, and this means sacrificing family, relationships, or career and more. There are also the unexpected out-of-pocket expenses that add up for the family caregiver. The stress and isolation becomes overwhelming, leading to poorer health and further isolation.
What type of information does the FCA provide for caregivers and their families?
KK: The information FCA provides coves a broad range of caregiving issues, such as helping a caregiver understand Alzheimer's disease and other dementias. FCA offers fact sheets, newsletters, reports, and other publications on health conditions, care planning, legal, and more. Available on our Website is a comprehensive guide called the Family Care Navigator. Navigator informs families of caregiver benefits (government, nonprofit) in their state and provides eligibility information and how to contact. NCC staff answer calls Monday-Friday to provide callers with comprehensive information about benefits in their individual state.
Tell us about the FCA's educational programs. What do they consist of and to whom are they geared?
SEE ALSO: Find In-Home Care Help Near You
KK:FCA offers workshops and classes throughout the Bay Area on diverse caregiving topics such as stress management, care planning, practical caregiving skills, legal issues, financial, and more. Attendees are a mix of professionals, caregivers, care receivers, or anyone else searching for more information on caregiving. FCA also conducts webinars on the topics listed above for those caregivers who live outside the San Francisco region and for those who are unable to attend in-person events.
What types of services does the FCA provide?
KK: As the Bay Area Caregiver Resource Center, FCA employs a uniform assessment process combined with practical support with care planning, direct care skills, wellness programs for stressed families, respite services, legal/financial consultation, and linkage to community resources in tandem with consumer information in order to assist caregivers in making informed care decisions. FCA offers online support groups such as the Link2Care Support Group, the Caregiver Online Group, or the LGBT Online Support Group.
Trained staff has made home visits to over 10,000 families who represent every aspect on the diversity spectrum: income, geography, sexual orientation, ethnicity, family constellation, religious beliefs, and disabilities. Over 100,000 caregivers have attended a FCA conference, skill-building class, workshop, webinar, and videoconference or viewed an archived webinar or video clip online. FCA has developed over 80 consumer fact sheets and tip sheets that are peer-reviewed by outside experts for use in clinical practice and in educational programs -- many of which are translated into other languages and used by hundreds of organizations nationally in their work with caregivers.
The FCA's research arm is the National Center on Caregiving. What does the NCC focus on?
KK: The mission of the NCC is to advance the development of high-quality, cost-effective policies and programs for caregivers in every state of the United States. NCC serves as a central resource on caregiving, statistics, and long-term care issues important for policy makers, service providers, media, and family caregivers throughout the country. NCC staff offers callers from across states with tailored resources to meet their individual needs. Out-of-area callers can access NCC staff at 800-445-8106.
In terms of advocacy, what are the high-priority issues at the FCA? Please share with us what the FCA is doing to help shape legislation on behalf of caregivers.
KK: The NCC tracks federal and state policies, emerging trends in research and development, and media topics related to informal caregivers, and disseminates its findings through its biweekly Caregiving Policy Digest and yearly review. On our website, www.caregiver.org, NCC publishes under the "Public Policy & Research" tab a list of state and federal legislation, policy briefs, and research reports.
In what ways can caregivers, their families, and eldercare professionals get involved with the FCA?
KK: Individuals can work at their county or state policy level to advance the visibility of the family caregiver. Connect to policy issues through our Caregiver Policy Digest that rounds up the latest legislative and program information. We are about to post a listing of the existing coalitions in the states that address caregiving and respite so interested families can access the information directly and become involved on the local level.
Please provide info on how to donate to the FCA.
KK:We provide a "donate now" button on our webpage to make it easy to support FCA, or you can call our office at (415) 434-3388 between 9 a.m. and 5 p.m. (PT) or toll-free at (800) 445-8106. A supporter can also mail a check to our address at