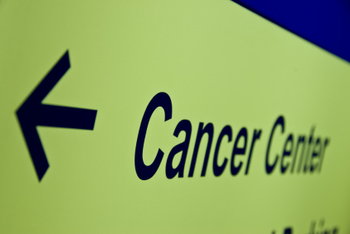 All Rights Reserved
Find out exactly what kind of cancer it is.
The initial diagnosis that your parent receives from her doctor may be very clear and specific or it may be quite vague. You may find out that it's a specific type of cancer (such as colon or breast cancer), the doctor may give you more-specific terminology (such as a scientific name or some explanation of how far advanced the cancer is), or he may even tell you that the cancer can't be identified (something that happens in about one out of ten cases). Although the medical terms may be unfamiliar, they can be key to making sure your parent is getting the best possible treatment. The more you know about the specific type of cancer it is and what stage it's at, the better you'll be able to understand what your parent is up against and how you can help.
Find out exactly what treatment your parent's doctor is recommending and what to expect.
Every type of cancer treatment has its own set of symptoms and requirements for care, as well as a treatment schedule and side effects. Knowing what to expect as your parent goes through treatment will help you prepare for the symptoms and side effects she will experience. You'll also be better prepared to coordinate supportive care such as pain relief, diet and nutrition, massage, and counseling, Understanding treatment goals will help you know how to evaluate whether the chosen plan is working. And knowing exactly what steps your parent's doctor plans to take in combating the cancer will help you.
Ask about other treatment options.
Start with your parent's doctor, but don't hesitate to seek other opinions if he balks at your questions. You'll want to know the pros and cons of all the options available "" various chemotherapy regimens, radiation, surgery "" as well as experimental therapies, clinical trials, and alternative therapies such as nutrition supplements and Chinese medicine or acupuncture. Some treatment regimens are much more difficult to tolerate than others or have side effects that might affect your parent negatively. Depending on what you learn, you might ask your parent's doctor to consider another treatment based on your sense of what her body can tolerate. Or you might wish to engage an alternative practitioner to provide supportive therapy that combats side effects.
Understand your role. What does your parent expect, want, and need?
Does your parent expect you to communicate with her doctor, or just drive her to appointments and pick up prescriptions and other items afterward? Will she be able to cook for herself, or will you be in charge of grocery shopping and meal planning? If she has to stop working, will she need financial support? Think, too, about what you can realistically do. The role of caregiver can encompass many things: driver, cook, nurse, even social coordinator. It will all seem less overwhelming if you can speak frankly with your parent about the best ways you can help -- and then find other friends and relatives to fill in whatever gaps might exist.