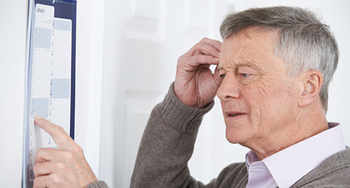 All Rights Reserved
Dementia is a blanket term for a broad range of symptoms - including memory loss - that limit a person's ability to do everyday activities. Alzheimer's disease accounts for up to 80 percent of all dementia cases. Other common forms of the condition are vascular dementia, which occurs after a stroke, and Lewy body dementia.
Among the difficulties of caring for a loved one with dementia is how it varies from person to person. The person you're caring for may not exhibit every behavioral change or symptom, or follow the same timetable for every stage of the disease as someone else.
In the early to middle stages of dementia, memory lapses are among the first symptoms. Communication skills, such as finding the right word, are often affected, and the patient may exhibit personality traits that they rarely showed before, such as anger and irritability.
It's also common for people with dementia to have good days - when they seem like their "old" selves, and days in which symptoms are more evident.
The good news is that symptoms can be reduced by living a healthy lifestyle and by keeping your mind active. Below, we've rounded up seven dementia products that are designed to help keep the mind active, provide information and strengthen social and communication skills.
1. Active Minds Paint Book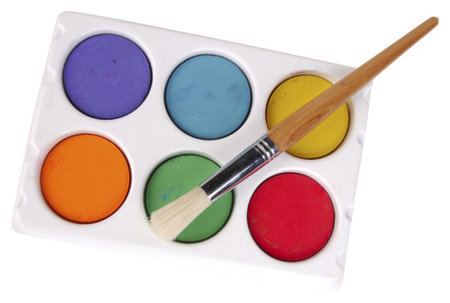 A great pick for those who enjoy flexing their creative muscles is the painting book by Active Minds, a company that sells an array of activity products for dementia. Great for both individual and group use, the book includes simple outline drawings that provide an outlet for creativity while providing personal memory prompts.
Plus, as noted on Active Minds' website, the activity can help users improve dexterity, spark conversation and encourage choice and control.
To order: Active Minds
2. Teepa Snow DVDs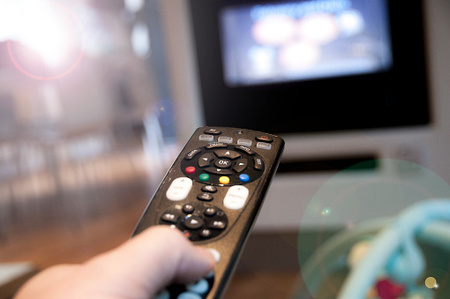 Teepa Snow is a long-time occupational therapist, speaker and consultant who helps dementia patients and their family members learn to make the most of doctor's visits, give support during emergencies, get proper screenings, and to decide what facility placement is best if needed.
Her videos take viewers through many of these issues, as well as the appropriate levels of care during different stages of dementia.
To order: The Alzheimer's Store
3. A Thumball
Sometimes a simple game of catch can mean so much - and that's the concept behind Thumball. Playing catch with a Thumball not only has a social benefit but can also help relax the mind and promote verbal and nonverbal language.
How does it work? The ball has several panels with words, graphics, photos, etc., on each panel. When a player catches the ball, he or she looks at the panel under their right thumb (or any designated finger) and answers or responds to the prompt.
The idea follows research that shows people often learn and retain more when actively doing something rather than reading or hearing about it.
To order: Thumball
4. TrackR App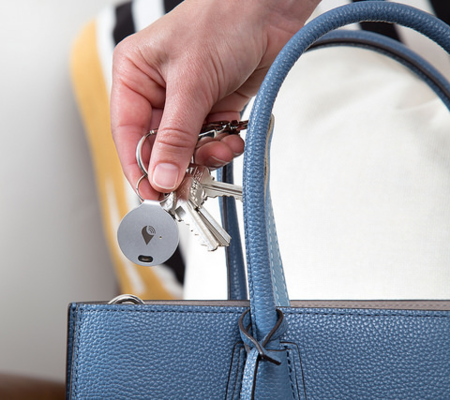 The frustration of lost or misplaced items is common for many of us, but becomes increasingly frequent in the early stages of dementia. TrackR is a mobile phone app that helps users locate those items in seconds thanks to a ringer that sounds on the lost item.
The app works with a coin-sized device you can attach to any of your most-needed objects such as a phone, wallet or key.
To order: TrackR
5. A weighted blanket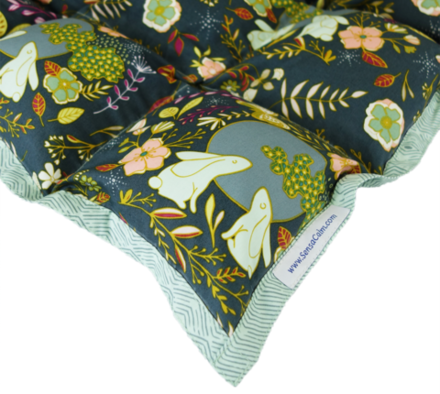 SensaCalm blanket
Anxiety and sleeplessness are common among patients in the early stages of dementia. Weighted blankets have been shown to help relieve stress and anxiety because they provide what's known as deep pressure therapy. This helps the body produce serotonin - which improves mood and promotes calm - when it feels the gentle pressure.
One weighted blanket company called SensaCalm gives you the option of customizing the fabric and print of your weighted blanket.
To order: SensaCalm
6. Sleep Genius App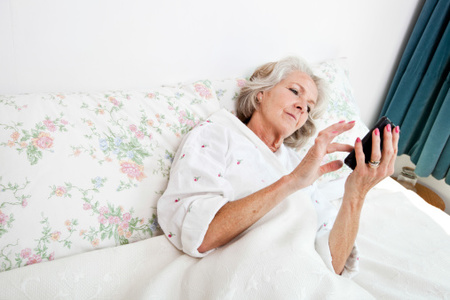 Another sleep-related product that can help those in the early stages of dementia is an app called Sleep Genius. The app is meant to help users find their ideal bedtime and stick to it each night, and includes a "Relaxation Program" with soothing music to help users drift off.
When it's time to wake up, the app's "Revive Cycle" alarm is designed to gently awaken you in a five-minute cycle. By awakening you gradually, you'll avoid the elevated stress that comes with shrill alarm clocks and sudden waking.
To purchase: iTunes or Google Play
7. Call-to-mind Board Game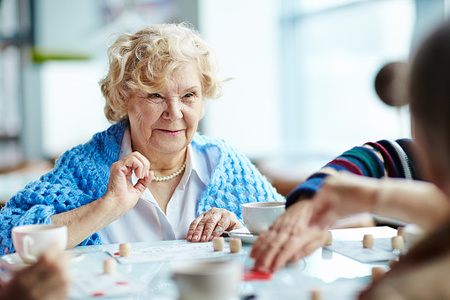 Billed as the "world's first dementia board game," Call to Mind was specifically designed for people with dementia and is meant to get players talking and reminiscing. Created by an occupational therapist, the game is also designed to stave off boredom and agitation among people with dementia and to help them connect with the people around them.
To order: Amazon.com