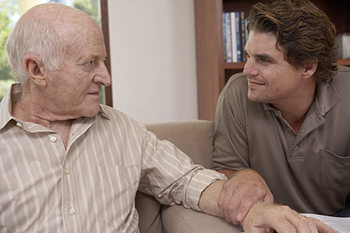 All Rights Reserved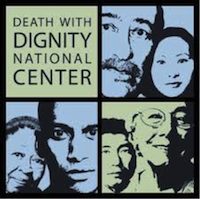 Death and dying: It's one of the most controversial and least discussed issues of our time. In the past 20 years, the states of Oregon and Washington have established precedent-setting laws regarding individuals' rights to determine their own end-of-life care. Melissa Barber is the electronic communications specialist with the Death with Dignity National Center.
Tell us about the Death with Dignity National Center:
Melissa Barber: The greatest human freedom is to live, and die, according to one's own desires and beliefs. From advance directives to physician-assisted dying, death with dignity is a movement to provide options for the dying to control their own end-of-life care. Death with Dignity National Center is the leader in this movement, successfully establishing, advancing, and defending the landmark Oregon and Washington Death with Dignity Acts.
Why are the Washington and Oregon Death with Dignity laws considered to be such landmark cases?
MB: The Oregon and Washington Death with Dignity Acts are the first laws in the U.S. that allow terminally ill people to decide the manner and timing of their own deaths. Oregon's law, which voters approved in 1994 and reaffirmed their support for in 1997, was challenged at every level legally and legislatively, culminating in the 2006 U.S. Supreme Court decision to uphold Oregon's law.
With Oregon's law thoroughly tested and ten years of data proving its safety, the Death with Dignity National Center led the coalition in Washington state, and advocates there worked tirelessly to help their fellow citizens learn the facts about Oregon's law. In 2008, Washington voters overwhelmingly approved their own Death with Dignity Act, emulating Oregon's law.
Now with 15 years of data on the Oregon law and Washington's fourth annual report expected soon, these Death with Dignity Acts continue to serve as the model for legislation proposed throughout the U.S., including bills actively under consideration in Vermont, New Jersey, and Montana.
How is physician-assisted dying different from euthanasia?
MB: A key aspect of the Death with Dignity laws in Oregon and Washington is that patients must self-administer medication prescribed under the safeguards of the laws. Euthanasia, on the other hand, refers to the act of painlessly but deliberately causing the death of another who is suffering from an incurable, painful disease or condition. It is most commonly administered through a lethal injection.
Death and dying is always a hot-button issue. What are the most common objections voiced by those who oppose the Washington and Oregon acts?
MB: People's objection to physician-assisted death is rooted in personal religious beliefs. Those objections are perfectly reasonable on a personal level, but in a country with separation of church and state, one group's spiritual beliefs shouldn't dictate others' end-of-life care options. This is why participating in Death with Dignity laws is optional for all involved -- terminally ill people, physicians, and pharmacists.
What are the biggest misconceptions about the Death with Dignity laws?
MB: Probably the most common myth about Death with Dignity laws I encounter is that it will lead to elder abuse or threaten the lives of those living with disabilities. Quite the opposite is the case: These laws specifically state no person shall qualify solely because of age or disability; a terminal diagnosis is required in order to make a request under these laws. The lengthy request process with multiple doctors and witnesses as well as the requirement that a terminally ill person must self-administer the six ounces of medication makes this virtually impossible. In all 16 years of the law's existence in Oregon, there's never been a case of coercion or undue influence related to the Death with Dignity Act. Not one.
Another common misconception about these laws is they'll lead to a slippery slope where anything goes. Oregon's law has been in effect for 16 years and Washington's for 5 years. In order to change the scope of either law, it would take an act of the state legislature or approval of a ballot initiative by the voters. At no point in the long history of Oregon or Washington has there been any effort to expand or extend the Death with Dignity legislation to allow for euthanasia. There's been no slippery slope. The multiple safeguards ensure that the decision to shorten one's suffering when enduring a terminal illness rests solely in the hands of the person who's dying, and no one else.
To what degree are other states emulating the Washington and Oregon laws?
MB: Because the data consistently show these laws are safe, work the way they're intended, and offer comfort to countless terminally ill individuals in Oregon and Washington, they continue to serve as the model for legislation in other states. Every proposed Death with Dignity law throughout the U.S. emulates these time-tested and safe laws written by our founding board member, Eli Stutsman.
How can people get involved with, or support, the Death with Dignity National Center?
MB: Thank you for asking! We're a nonprofit, and almost all of our support comes from individual donations. These gifts directly support our daily work to provide education about and advocate for Death with Dignity laws. Another important way to support our work is to join our national network of advocates. Pledge your support for Death with Dignity, get informed about what these laws do and don't allow, talk to your friends and family about why you support these laws, and stay engaged with us through social media.