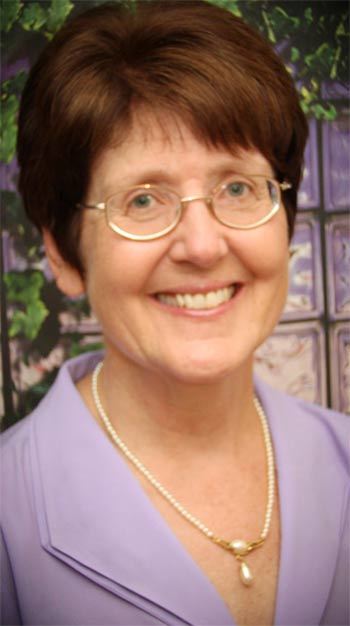 All Rights Reserved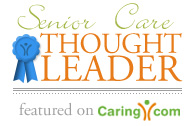 Dale Carter's life changed when she realized that her aging mother could no longer meet the challenges of caring for her home, or for herself, all alone. And she was astonished at the emotional connection she developed with her very private mother as she began to care for her. Determined to help other caregivers feel that sense of togetherness -- while coping with the practical challenges of caregiving -- Dale has become a leading speaker, blogger, and writer, helping caregivers know they're not alone.
Learn here how Dale became her mother's caregiver, why she's motivated to help others, and what she wishes she'd known earlier.
And see where to learn more about Dale, so her experiences can give you both practical and emotional support.
SEE ALSO: Find In-Home Care Help Near You
Who Is Dale Carter?
Dale's determination to make sure that no elder feels like a helpless child has led her to become a leading voice in the field of caregiving. Her book, Transitioning Your Aging Parent: A 5-Step Guide Through Crisis and Change, helps families find their way through the bewildering questions and decisions that accompany moving an elder into a new living situation. Her website, Transition Aging Parents, shows caregivers how to work out a plan before a crisis hits. With wisdom, compassion, and experience, Dale shows caregivers how to handle daunting changes and even find joy and love in the experience.
What Led Dale to Senior Care
I had been a project manager and consultant for universities until March 28, 2008. That was the day I received an out-of-the-blue call that my mother (600 miles away) was being taken to the hospital and likely was at the end of her life. Thankfully it was a viral infection and a reaction to medication. When I went to her house to prepare to bring her home, I recall a moment after I walked through the door. Her house was in such horrible disarray that I could not find a place to sit. I sat on a stair step, my head cleared, and I had a profound, piercing thought: "No one should ever live like this." I felt an overwhelming pain of the loneliness, confusion, and helplessness that my mother must have felt.
It was then that my world shifted. At that moment, I knew I would need to help more than just my mother. I realized I was one of a world full of adult children who would need to help their aging parents through crisis and change. I didn't know how I would help all those children, but I realized my life mission had changed forever.
Why Dale Cares
A big part of it is the way our crisis brought my mother and me together. My mother had been a very private person. We had never been close. Our time together (weeks in her home) afterwards brought us together in a way I never dreamed possible. Nothing prepared me for caring for her. I began to realize the immense value in listening to her, understanding her needs and wishes, and understanding that her needs went far beyond the physical. So, why do I care? I want other adult children, their parents, and families to find connection, joy, and appreciation for this special time in their lives. I use my skills as a researcher, writer, and speaker, and my empathy, to help open eyes and hearts. Let us "be with" our aging loved ones and help them face the challenges of aging with strength and hope, supported by family. It is all part of the legacy that I believe our aging loved ones are hoping to leave behind.
SEE ALSO: Find In-Home Care Help Near You
What Dale Wishes She'd Known Sooner
How to find local community resources. I am still surprised that so many adult children do not know about Area Agency on Aging, found in every community. It is a wealth of resources for anyone seeking to help a senior. The eldercare.gov website is a key resource. Simply type in the zip code of an area and find the phone number to reach a certified senior advisor.

Where to find trusted online resources. I wish I had known about Caring.com back then. That is why I started my Transition Aging Parents site: to filter through all the online news out there and bring trusted information in a concise format to help others stay informed and be prepared.

How to ensure I was doing everything I should be doing for my mother. I recall those early days before I fell off to sleep in exhaustion. I would review my lists, to-do tasks, contacts, and appointments. So many categories to consider: my mother's health, nutritional needs, financial situation, would she keep her house? Where would she live? How would I prepare for when I had to go home? That was when I started putting together what would later become my ADAPT framework to help guide aging parents through crisis and change.
Biggest Issues in Senior Care Today
Families coming together, keeping an open mind, and educating themselves to be effective advocates for their aging loved ones. This is essential! There are and will continue to be enormous challenges in aging well. A strong, supportive, and united family makes all the difference.

Strategy: Families attend educational seminars "together," learn together, and talk with loved ones often -- before a crisis. Attend doctors' appointments with loved ones (and share your observations and concerns with the doctor, in private). Consider reaching out to professionals such as geriatric care managers.

Healthcare that truly meets the needs of the individual. This is such a challenge and hopefully will improve with healthcare reform.

Strategy: Ensure that your parents' wishes are respected. If that means changing doctors or calling an ombudsman, then take that step on behalf of your parent. Also, recognize that care transition is a time of great risk for your loved one. Before your parent is discharged from the hospital, insist on meeting with the person who will become your point of contact for questions and problems. Know that hospitals are implementing new "care transition" programs to reduce readmissions.

Choosing a senior living option that meets the unique needs of the individual. Families are often overwhelmed by glossy marketing materials and beautiful décor, and they're focused just on the present-day needs of their loved one.

Strategy: Speak with other residents, visit at different times of days, and eat at various mealtimes. Ask what will happen when your parent needs a higher level of care. Seek out a community that is truly resident-centered.
Words of Wisdom
My favorite and guiding quote for all the work I do is from Mother Teresa: "I never look at the masses as my responsibility; I look at the individual. I can only love one person at a time -- just one, one, one. So you begin. I began -- I picked up one person. Maybe if I didn't pick up that one person, I wouldn't have picked up forty-two thousand . . . . The same thing goes for you, the same thing in your family, the same thing in your church, your community. Just begin -- one, one, one."
When you are a caregiver and your world becomes you and your loved one, know that this is the most important work you can do! Keep in mind that you will never know the ripple effect of your caring and love. Your children, friends, and family will see your example. Your story will spread and help others.
A Word of Thanks
I am in awe of all the wonderful and amazing people who are caregivers and those working in the field of eldercare. My gratitude goes out to each of you for your caring, dedication, and tireless work.

Transition Aging Parents website


Transition Aging Parents Facebook page


Transitioning Your Aging Parent: A 5-Step Guide Through Crisis and Change book


Dale Carter on Twitter