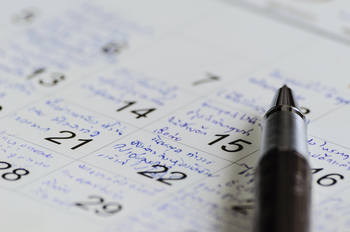 All Rights Reserved
If you are taking care of an elderly parent, you may be able claim some tax credits and potentially save thousands of dollars on your tax return. You should, of course, consult with your tax accountant. But here's what we've found out.
Claiming Parents as Dependents
Claiming your elderly parent as a dependent reduces your taxable income by $4050. The IRS provides very specific rules for whether or not your parent is eligible.
Residency. Your elderly parent can be related to you biologically, through marriage, or by adoption, but he or she must be a legal resident of the United States.
Income. Your parent's gross income for the year must be less than the personal exemption amount ($4,050 in 2016). Gross income includes wages, investment income, and rental income but does not include social security benefits in most cases. For further information, refer to Form 1040 instructions to see whether a portion of your parent's social security benefits are counted toward gross income.
Support. You must have provided more than half of your parent's total support for the year. Total support means food, lodging, medical cares, recreation, transportation, and other essential expenses funded by any party, including your parent. If your parent is living with you, remember to include the fair market value of his or her "rent" in your calculations.
Does your parent meet these criteria? If so, make sure to claim him or her as a dependent on Form 1040 /1040A.
Deducting Medical Expenses
If you itemize deductions on your tax return (rather than taking the standard deduction), you may be allowed to include your parent's medical expenses in addition to your own.
To qualify, your parent must be a legal resident and you must have provided more than half of their total support for the year. In other words, all requirements for dependency (described above) apply except for the income requirement.
Standard rules for medical expense deductions apply, so depending on your age, you may only deduct the amount by which your medical expenses exceed 7.5% or 10% of your adjustable gross income.
Itemized deductions should be listed on Schedule A of Form 1040.
Claiming the Dependent Care Credit
If you pay for someone else who is caring for your elderly parent, you may be able to claim the Dependent Care Credit on Form 1040/1040a, regardless of whether or not your parent qualifies as a dependent on your tax return.
The tax credit is designed to offset costs of providing care incurred because you were working or looking for work, so you must have income or work-related expenses to qualify. In addition, you must be able to identify your care provider on Form 2441, including their name, address, and social security number.
More Information
Requirements and benefits may vary from year to year. For more information on each of the tax benefits described in this article, refer to the following documents:
You may download these free publications from http://www.irs.gov or order them by calling 800-TAX-FORM (800-829-3676).