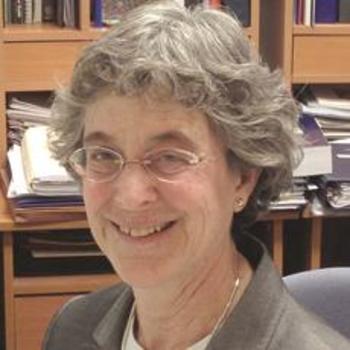 All Rights Reserved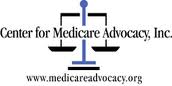 Love it or hate it, Medicare is a program that impacts us all as, if you aren't currently covered by it, chances are good someone you love is. Understanding how Medicare works -- the good and bad -- is paramount to making the program a success. Judith Stein is the executive director of the Center for Medicare Advocacy.
What is the mission and purpose of the Center for Medicare Advocacy?
Judith Stein: The Center for Medicare Advocacy provides legal assistance and analysis on behalf of older and disabled people to advance fair access to Medicare and quality health care.
The Affordable Care Act, or Obamacare as it is commonly called, has been a hot topic in the news for the past few years. What are the biggest misconceptions held by the general public regarding how the Affordable Care Act impacts Medicare?
JS: Unfortunately, the misconceptions are too many to innumerate here. As an advocate for Medicare beneficiaries and a strong Medicare program, I can tell you that the Affordable Care Act (ACA) is good for beneficiaries and good for the stability of a full and fair Medicare program. It has already added significantly to Medicare-covered preventive services -- with no beneficiary cost-sharing, continues to reduce the cost of prescription drugs for people under Medicare Part D, is phasing out wasteful _over_payments to private Medicare Advantage plans, and added over a decade to Medicare's solvency.
What aspects of the Affordable Care Act would the Center for Medicare Advocacy most like to see improved?
JS: The Act does not include a "public option." It would be stronger, better understood, and more cost effective if it did. The best way to do this would be to allow people to buy in to Medicare. This would help Medicare and ACA.
In terms of advocacy, what are the most pressing issues -- the Affordable Care Act aside -- that affect older adults and their ability to obtain healthcare via Medicare?
JS: The Medicare "improvement standard," whereby people with long-term and chronic conditions are denied coverage because they will not improve. The increasing use of "observation status" to classify hospital inpatients as "observation outpatients," which in turn bars them from accessing post-hospital Medicare nursing home coverage, various manipulations of Medicare coverage rules to cut costs by inappropriately denying coverage, and an increasingly unfair appeals system.
The CMA has a tremendous focus on education, be it by producing educational materials, responding to questions, or by training other groups or health professionals about Medicare and how it works. What resources are available for either individuals or organizations?
JS: Individuals and organization staff can access our materials and training through our website, www.medicareadvocacy.org. The website is full of substantive and self-help materials about Medicare and related topics in all care settings. We also provide training webinars that are posted and can be registered for on our website, and a weekly electronic CMA Alert, which is sent at no cost each Thursday.
What types of legal assistance does the CMA provide?
JS: Our attorneys and advocates provide legal assistance to help people gain access to Medicare and quality, necessary care. We focus on the needs of those with long-term and chronic conditions.
In what ways can people get involved with the CMA to help the cause?
JS: Register for our Alerts and webinars to learn more and be able to respond to misinformation about Medicare and health care reform and to help people in need. Also -- the Center is a nonprofit organization; like most, we work close to the margin and are always in need of donations!