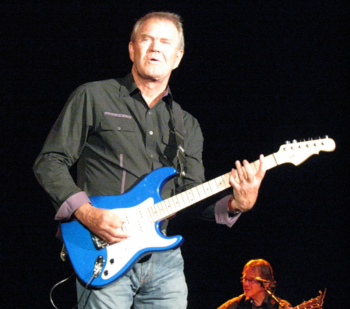 All Rights Reserved
1. Glen Campbell
Photo by jeaneem used under the Creative Commons attribution license
The celebrated singer-guitarist is in the late stages of his battle with Alzheimer's disease and has received treatment at a memory care facility, according to Rolling Stone magazine. Campbell and his wife Kim (his primary caregiver) and the rest of their family have openly shared the singer's struggle with Alzheimer's in an effort to raise awareness about the disease. The 2014 documentary "Glen Campbell: I'll be Me" follows the singer and his family on his farewell tour. The closing song in the film, "I'm Not Gonna Miss You," earned the musician an Oscar nomination for Best Song.
2. Robin Williams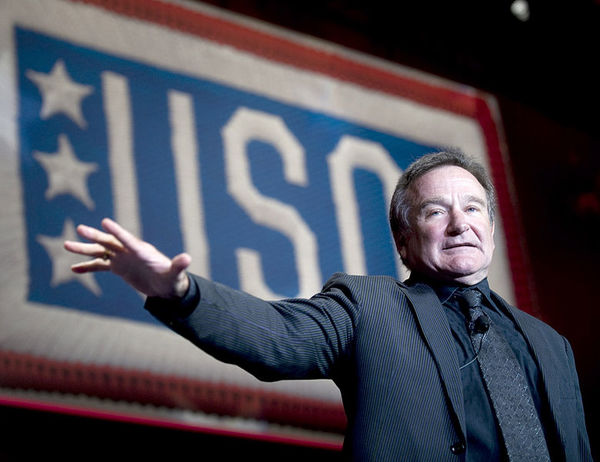 Photo by Chad J. McNeely, U.S. Navy
The legendary comedian got his start in stand-up comedy before going on to star in the sitcom Mork and Mindy in the 1970s. He later starred in dozens of films, from kid-friendly comedies like "Mrs. Doubtfire" to more serious roles in movies such as "Dead Poets' Society" and "Good Will Hunting". He was found dead of an apparent suicide in his Bay Area home on Aug. 11, 2014. His widow later revealed that he had been suffering from Lewy body dementia, a progressive brain disorder that shares characteristics of both Parkinson's and Alzheimer's disease.
3. Estelle Getty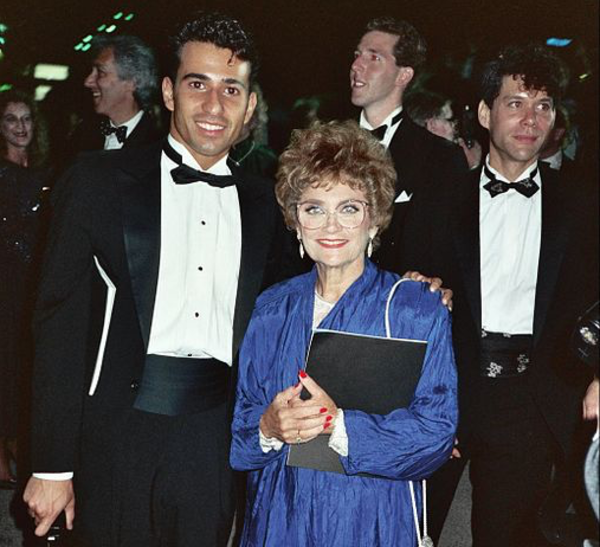 Photo by Alan Light
Beloved actress Estelle Getty tried her hand at stand-up comedy before landing the role of Sophia on The Golden Girls. Despite her diminutive size, Getty's sassy one-liners earned some of the biggest laughs from studio audiences, an Emmy award and several nominations. She retired from acting in 2000 after being diagnosed with Parkinson's disease. Doctors later learned that she had been suffering from Lewy Body Dementia. She died in 2008 at age 84.
4. Rosa Parks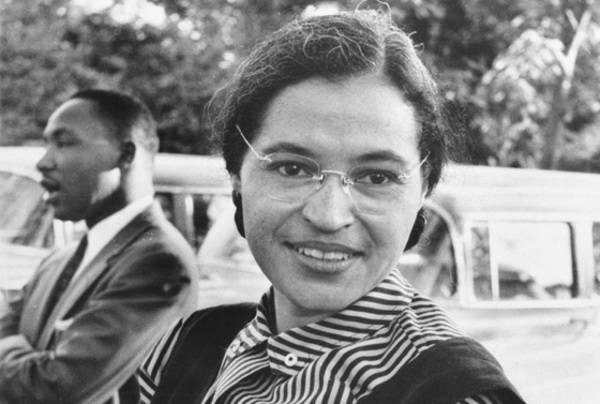 Photo courtesy of National Archives and Records Administration, U.S. Information Agency Records
Rosa Parks became synonymous with the civil rights movement following her 1955 arrest for not giving up her bus seat to a white man in Montgomery, Alabama. The former secretary continued her work as a pioneering civil rights activist, later founded the Rosa and Raymond Parks Institute for Self-Development and received numerous honors, including a Congressional Gold Medal. She was diagnosed with progressive dementia in 2004 and died the following year at 92 years old.
5. Rita Hayworth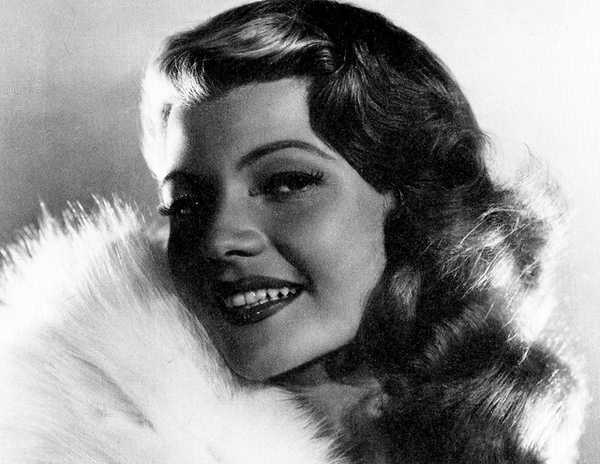 Photo by slightlyterrific under the Creative Commons attribution license
One of the most beautiful, glamorous movie stars in Hollywood history, Rita Hayworth appeared in more than 60 films over nearly four decades. For years she and those close to her believed her forgetfulness was due to her drinking, but in 1979 she was diagnosed with Alzheimer's disease. Soon after, she announced her diagnosis and became the first public face of the disease. Hayworth died at 68 in 1987.
6. Charlton Heston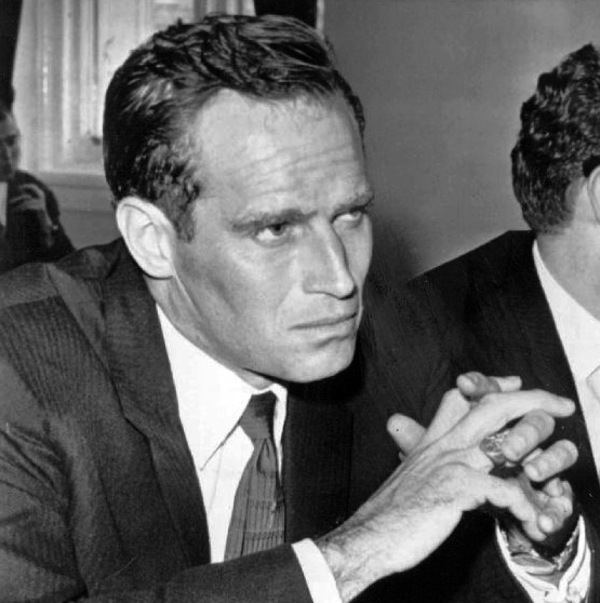 Photo by Associated Press
The Academy Award-winning actor, best known for starring roles in films like Ben Hur, Planet of the Apes, The Ten Commandments and Cleopatra, acted in more than 100 movies during a 60-year career. In 2002, the actor announced he was suffering from symptoms that are consistent with Alzheimer's disease. He died in 2008 at age 84.
7. Normal Rockwell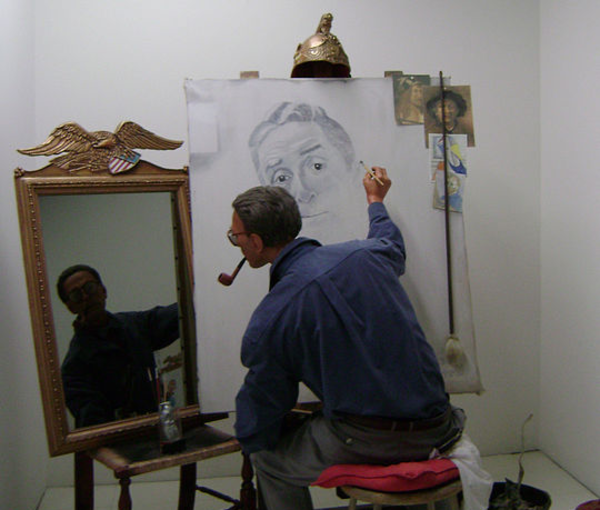 Photo courtesy of the Library of Congress
Iconic painter Norman Rockwell had long dreamt of being an artist before hitting it big. Rockwell is revered for his renderings of Americana, more than 300 of which graced the covers of the Saturday Evening Post. The artist also struggled with depression and in his later years, a long battle with dementia.
8. Sugar Ray Robinson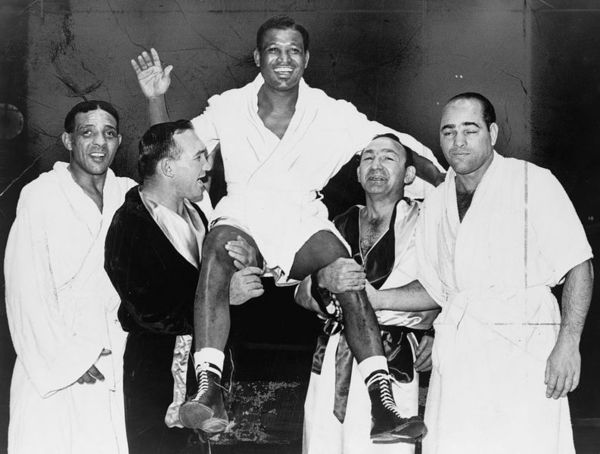 Photo by the New York World-Telegram and Sun courtesy of the Library of Congress
Known as one of the greatest boxers in history, Sugar Ray Robinson (nee Walker Smith Jr.), suffered less than two dozen losses and nearly 200 wins in his 25-year career, according to Biography.com. What's less known is that the former champ suffered from Alzheimer's disease in his final years. The boxing legend passed away on April 12, 1989 in Culver City, California.