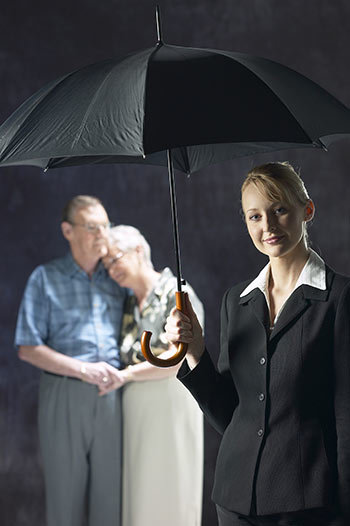 All Rights Reserved

Choice. Privacy. Dignity. Respect. Independence. Autonomy. These are all words that describe what people want to have as they receive care, be it medical treatment, support, or services. They are also words that unfortunately describe what many people are not given when receiving care from healthcare, support, and service providers. Jackie Pinkowitz is the board chair for the Consumer Consortium Advancing Person-Centered Living (CCAL).
Tell us about CCAL.
Jackie Pinkowitz, board chair: CCAL is a national nonprofit consumer advocacy and education organization whose mission is to raise awareness about and advocate for the widespread implementation of person-centered care and living principles, policies, and practices in home and community-based supports and services (HCBS) for elders and individuals with disabilities living at home and in assisted living.
Karen Love, current board treasurer, founded CCAL in 1995 as the only national assisted living consumer organization. In 2010, our board of directors voted to expand our mission so that we could focus on advancing policies, practices, and research to support person-centered living.
What does "person-centered living" mean, exactly?
JP: Regardless of who the individual is or where they live, CCAL advocates for the following Principles of Person-Centered (PC) Living:
Every elder and individual with a disability is provided choice, privacy, dignity, respect, independence, and autonomy.

Elders and individuals with disabilities have the right to determine their HCBS needs, decide how best to have those needs met, and to be provided a means to give feedback about the quality and nature of the services and supports.

A person-centered culture is nurturing, empowering, and respectful and optimizes the well-being of not only the elder and individual with a disability but also the family and larger caregiving and/or services and support network.
Currently, how much influence does this person in need of care have when it comes to making decisions about the health and care services and standards that are provided to them?
JP: To put your question about influence into perspective, we have to acknowledge that many people feel overwhelmed trying to navigate our health and long-term care system because it is so fragmented. Much is being done to better integrate care across the different settings and healthcare professionals each individual uses in their community. Many local collaboratives are bringing together a variety of stakeholders at the community level to improve care transitions and reduce unnecessary rehospitalizations. But integration is in its early stages and will require time to develop and take hold across our country.
Indeed, how much influence each person has over their care is very much related to the degree of person-centeredness their hospital or physician's practice or residential facility has adopted as part of its commitment to quality outcomes and excellence in patient-family experiences.
The greatest challenge for each person is to truly become a partner and decision maker with their doctors and care teams across the entire spectrum of healthcare services (i.e., for primary, acute, and post-acute care) and long-term supports and services (i.e., home health, residential care, skilled nursing care) they use.
That requires each person to be well informed about their health conditions; to ask lots of questions so that they understand the procedures and medications that each doctor or healthcare professional is recommending; and then consider what their own preferences, goals, and needs are in light of all the information.
Many individuals are fortunate to have a family member or friend assist them in their decision-making process. Others often turn to a professional geriatric care manager for assistance.
What are the aspects of senior care that are most glaring in terms of how they are not meeting the needs, interests, and preferences of the person in need of care?
JP: Just to provide some background on what is glaringly missing, the 2001 Institute of Medicine's (IOM) report titled "Crossing the Quality Chasm" called for a redesign of the nation's healthcare system and described healthcare in America as impersonal and fragmented. This report stated that a critical element needed in the redesign was a shift to a person-centered approach, moving away from the traditional clinician-/disease-centered approach.
So, many years later, the traditional approach to healthcare still focuses almost exclusively on the physical condition of a person. Health and well-being, however, are contingent upon more than the physical condition; it also includes the psychosocial-spiritual dimensions of the individual.
All dimensions of health and well-being must be accounted for when considering how to deliver quality care. Increasingly, research shows that "how" care is delivered can be critically important to overall success -- as important in many ways as "what" care is provided.
We know that most providers intend to deliver the best services possible. To that end, they hire and train staff to implement services skillfully, efficiently, and effectively. But person"centeredness requires so much more. It is all about relationships! Staff need to appreciate the uniqueness of those they interact with -- and they need to show caring connections to them as they deliver services. As administrators, professionals, and staff achieve ongoing connectedness with the people they serve and with one another, the organization begins to demonstrate the essence of person-centered care and living by meeting the interests, preferences, and needs of those they serve.
What does it mean to be an informed eldercare consumer?
JP: Being an informed eldercare consumer means CCAL wants people to gather meaningful, reliable information and resources so that they and their loved ones will be prepared to make meaningful, reasonable, and realistic decisions about their health and long-term care needs, wants, and preferences as they encounter them.
The Internet is providing people with numerous connections to information, some of which is based on research and best practices, some on real-life personal experiences, etc. Consider the source of the information and reach out to national organizations like ours for additional resources.
CCAL encourages families to ask their providers many questions, take time to review your options, and make a thoughtful decision before you act.
In what ways are people harming themselves or their loves ones by not being an informed eldercare consumer?
JP: The most difficult issues for families to deal with are those around palliative care and end of life. I believe it is so very important for families to speak with their loved ones about their wishes regarding advanced directives, hospice, etc., before a crisis occurs and those issues become even more overwhelming.
From a public policy perspective, what are the most pressing issues CCAL would like to see addressed?
JP: Our nation is facing major public policy issues around healthcare today. CCAL has always believed that the greater good can be accomplished through collaborative efforts, by finding common ground through consensus among a diversity of people and perspectives.
This year, in light of the National Alzheimer's Plan, CCAL created the National Dementia Initiative, a collaborative of 60 dementia-care experts representing research, policy, and practice to come to consensus on the philosophy, framework, and practices needed to advance person-centered dementia care in our country and around the world. The white paper, Dementia Care: The Quality Chasm was just released this week and will soon be on our website for families, care partners, and all stakeholders to read.
Clearly, issues surrounding Medicare and Medicaid are among those we are deeply involved in. We are already discussing how we can bring diverse stakeholders to the table to explore the complex issues surrounding the intersection and integration of our healthcare and long-term service systems.
Lastly, what is the best way for individuals or care professionals to get involved with CCAL?
JP: I would suggest spending a little time on our website, ccal.org, to read about us and our work. We welcome all interested parties to contact us by e-mail or phone, both of which are on our website.
CCAL is collaborating with three other national organizations to create a national Person-Centered Movement ("Person-Centered Is Better") to make person-centered practices the standard for the way all healthcare and long-term services and supports (LTSS) are delivered and experienced. We welcome all interested individuals, organizations, and companies (local, regional, state, national) to contact us if they wish to be part of this timely and necessary Person-Centered Network.