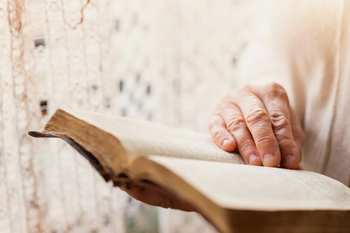 All Rights Reserved
The decision to move into an assisted living facility can be difficult and emotional. But for many older Catholics, it can feel like a blessing to move to a place where they can easily get to daily Mass or spend time with pastoral care staff and fellow Catholics.
"Many of our residents come here specifically because they want to attend Mass daily, but with changing physical mobility they are less and less been able to get to their home church," explains Robin Rich, director of Caritas House, a Catholic charities assisted living facility outside of Baltimore, Maryland. She says that residents and families also look for all the services most assisted living facilities provide, but prioritize their faith lives as they conduct their research.
With some 30,200 assisted living facilities in the nation, you have a lot to choose from. Narrowing your search means deciding about whether the best facility is in your loved one's home community or closer to family and friends – but with a Catholic assisted living facility, you can be confident that your loved one will be among a new family and friends who share a faith.
Assisted living communities are for elderly people who need help with some of the activities of daily living, as well as some assistance with medical care such as taking medication, but do not need full time nursing care. It's essential that you visit the facilities you're considering to get a feel for residents' and staff members' satisfaction and for the community's overall atmosphere.
As you visit assisted living facilities and compare their offerings, consider asking the following questions:
1. How are your aides and healthcare workers taught about Catholicism?
Depending on the community you choose, care givers and medical workers might not be Catholic. Ask about how health care workers are taught about Catholicism. Catholic assisted living facilities might offer reading materials, in-service, and orientation programs to their employees and volunteers. Rich says that most of the people who work at Caritas are not Catholic, but they respect their residents' desire to participate in their faith as one of the essential activities of daily living.
2. Are traditional meals, beverages, or treats available?
If your loved one comes from a specific culinary tradition, find out whether the meals they love are available or could be requested at the Catholic assisted living facility for special events, such as holidays.
3. What Catholic sacraments are available on-site?
For example, do residents have the opportunity to attend daily Mass in a chapel or nearby church, give confession, or participate in other liturgical or traditional Catholic activities? If your loved one is bedridden for a period of time, can her parish priest visit her or will there be a priest who can give her communion, anointing of the sick, or the sacrament of penance?
4. How does your Catholic assisted living facility observe holy days?
Ask to see a calendar as well as a listing of the daily schedule and offerings on holy days and holidays. If your loved one has specific traditions that they have practiced or want to practice, such as novenas and the rosary, ask about instruction and support for those activities.
5. Which priest and congregation, or monastic order, are primarily affiliated with your Catholic assisted living facility?
As a corollary, you might want to ask whether your loved one can stay connected with their home parish and community. Although residents are welcome to stay connected to their home parish, Rich points out that "for those people who are Catholic, they are attending with their local parish here." She notes that Protestants also live at the facility, and have the option of attending weekly Protestant services or going to their home church (or their extended family's church).
6.Which language services are available?
Find out whether your loved one's first language, if it is different from English, is available either through translation or through on-site staff.
7. Are there other activities available that support the Catholic faith?
Find out whether the activities your loved one has found valuable, such as charity work or small group study and prayer, are available through the facility. Rich lists weekly opportunities to say the Rosary, weekly group faith discussions, and the opportunity to meet with pastoral care staff among the activities supporting Catholic faith. "Of course, we have all the other types of activities available as well," she points out.
8. How do I report any concerns to administration?
All assisted living facilities should provide you or your loved one with a way to ask questions or report concerns. Any concern you have, including discomfort with the way in which staff or residents are practicing Catholicism, is worth calling about promptly.
---
Rich says she believes that continuing to participate in Mass and other faith activities is part of the care of the whole person.
"When we talk about caring well for our elders, we need to talk about their social, spiritual, and psychological needs," she says. Rich adds that she has observed the rituals of daily Mass, and the access to pastoral care staff, making a positive change in residents' lives.
This type of assisted living community may provide an added benefit for residents whose cognition and memory are impaired. Those who have attended Mass or prayed the rosary throughout their lives find the cadence of the Mass comforting, she says, even if they can't easily remember other daily details in their lives.
"We need to consider that their faith is integrated into their day. Residents who go to Mass begin their day in a very good and positive place. What we try to do each day is cherish the divine in every one," says Rich.
Although your faith may be a major consideration in which community you choose, the legal details of the assisted living contract are important to consider, too. It's a good idea to take the contract for the assisted living facility to a lawyer for review.
While there, ask about other paperwork you might need, such as a living will or advance healthcare directive. These documents will give a trusted friend or family member guidance if they have to make healthcare decisions for you. Consider consulting your priest community to learn more about any assisted living facilities they might recommend as well as how best to prepare your documents in keeping with the Catholic faith.