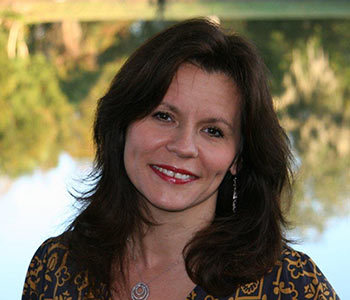 All Rights Reserved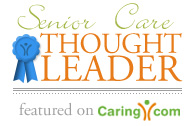 Carol O'Dell's mission is to be a voice of hope, wisdom, and, above all, compassion for every family caregiver who has ever had a bad day. A writer and speaker on the subject of family caregiving, Carol knows exactly what she's talking about: She spent years caring for her mother, who faced multiple health problems in her old age, while also juggling her career, husband, and children. Her understanding of what millions of people go through every day in caring for their loved ones has made her a tireless advocate for the welfare and dignity of both our society's elders and those who care for them.
Here you can learn how Carol got through the tough moments of caregiving, how she learned to take care of herself as well as her mother, and the support systems she'd like to see in place for every family caregiver.
And see where to learn more about Carol, so you can find more of her writing about caregiving -- filled with her own unique combination of candor, humor, and compassion.
Who Is Carol O'Dell?
Carol's empathy and vibrant sense of humor shine through in her every presentation and publication. Her book, Mothering Mother, and her blog, Caregiving, Mothering Mother and More, cover the gamut of emotions -- from love and joy to guilt and frustration -- that caregivers face, especially those dealing with Parkinson's or Alzheimer's. She blogs professionally, writes fiction as well as nonfiction, and has been published in Atlanta Magazine, Voices of Alzheimer's, Women's Digest, Blue Moon Review, and other magazines and newspapers. Carol has been featured on CNN.com; Fox television, Atlanta; WPBS/WEDU; and many other television and radio programs.
What Led Carol to Senior Care
I entered senior care by becoming my mother's caregiver. I didn't know any of the lingo at the time (caregiving, eldercare, CNA, palliative care). I only knew that my mother, who had Parkinson's, heart disease, and was beginning to show signs of dementia, needed me. I read everything about caregiving and the diseases and challenges my mother faced, and I asked lots of questions, and I made a plan. As a way to relieve the stress and document our journey, I turned to the page, or rather the computer. I wrote in snippets of time. I wrote while she nibbled on her breakfast and watched Andy Griffith and Mayberry R.F.D., I wrote while we waited for her sheets to dry, or while I waited impatiently on hold for a doctor. I wrote through tears, frustration, and exhaustion. I wrote to capture our lives -- all the silly, sweet moments; all the guilt and pent-up hurts. And I wrote to figure out who I was as a daughter, wife, mother, friend, and woman as my mother declined. Those journals eventually became a book, and a book led to a blog, and I found that there were an awful lot of caregivers out there, just like me, and we began to connect.
Why Carol Cares
What keeps me motivated are all the caregivers who reach out to me. I hold their hands and hug them as they share their stories after I give a presentation. I open e-mail after e-mail and feel their sorrow and alone-ness. I listen when caregivers call, oftentimes as a last resort, feeling as if they are backed into a corner and can do little to relieve the pain or suffering in their loved one's life -- and at the same time feeling their own lives derail because of all caregiving requires. Most of the time they just need to reach out to someone who's been down the same road they're on, and other times I can offer a bit of hope and perhaps a resource or two.
What Carol Wishes She'd Known Sooner
I wish that I had known about all the resources that are available to caregivers. I felt so isolated, and part of that isolation I created. I wish I could share with caregivers to reach out and get all the help they can, that opening their lives and homes to others is a good thing. You feel so overwhelmed, I think, that you just shut down. You're already so spent that you can't imagine making one more call or opening your life to one more person, but what's ironic is that when you ask for help, when you let go of having to do it all yourself, you find that you really do find some amazing people. No, it's not easy, and finding the right connection, the right person, can be a challenge, but it's worth it. You need good people in your life, and so does your elder. Caregivers hear it over and over: "Take care of yourself," and yet how can you? You don't often get a full night's sleep, you're in and out of doctor's offices and hospitals/rehabs, you face a never-ending caregiving chore list (filling prescriptions, food and personal hygiene needs, insurance and financial concerns) -- when is it that you're supposed to take a nice, long bubble bath?
All I can say is that I learned that you can't give what you don't have. You can't be kind, thoughtful, or patient with your elder or with anyone else unless you are those things to yourself -- first. You have to become tenacious in guarding your privacy and self-nurturing time. It's vital that you continue to address your health, that you continue to learn and challenge yourself, and that you don't let all of your other relationships slide. As hard as it is to admit, there will come a day when you are no longer a caregiver, and you need to invest a portion of each day toward who you are and will be -- beyond caregiving. Even if you have to let some things go -- and you will -- you have to decide to carve a few precious minutes out of each day for you.
Biggest Issues in Senior Care Today
With close to 30 percent of adults in the U.S. caring for an aging or disabled person, the vast majority of caregivers in our country are family members. That's really the way it should be -- family and community -- but the problem is that so many have to alter or even let go of their careers in order to provide care for a loved one. This puts their financial futures in jeopardy, not to mention the physical and emotional toll of caregiver stress. We as a country, as a society, have to devote more resources to care, and look at all the ways caregiving impacts our lives. This is crucial in light of the "silver tsunami," the aging boomer population we are about to face (or become a part of!). We are about to be barraged with senior/elder care concerns that will cripple us if we don't plan for them.
Other countries, such as the Netherlands and Japan, have a different elder-care model. I hope we can look globally and come up with solutions -- on everything from paid care and tax incentives to family leave and working from home and shared jobs to insurance to preventive medicine to housing to dementia care facilities -- to tackle the facets of care.
Strategies to Help With Senior Care
We have so many facets to consider when it comes to the "care crisis" so many families are already facing -- and millions of more families will face in the coming years. We need both a trickle-down effect -- laws and mandates to protect the rights of seniors -- and as a grassroots movement where folks create pockets of care right in their own communities. We need roundtable discussions, community events, and even city planners to address the needs of elders and their families. In other words, we need to talk, to find out what folks really need, and then to create and sustain a plan to support families.
Becoming a senior/elder in many societies is held in high esteem. We turn to our elders for wisdom, experience, and insight. It's time to stop thinking that someone is less valuable simply because they don't drive any more. We need them in our boardrooms and at the heads of our tables. We need to find incentives that help caregivers transition in and out of their caregiving years. We need to find ways to protect their financial foundation, and we need safe and affordable care providers and facilities within our communities when their care is more than one family can manage.
Favorite Saying
One I learned the hard way: Do what's best.
As a caregiver/mother/wife/daughter, I couldn't let any one person "take over." Yes, there were times when one person's needs trumped everyone else's (surgeries, medical emergencies, etc.), but it was my role to care for everyone -- and to remind them that they were a part of a family, and that's healthy. It meant that at times I had to step back from the trauma and drama that often comes with family life. I had to call their bluff at times and remind them they were simply going to have to wait, to be patient, and to consider other's needs more than their own. Not easy. Yes, there were times when one person didn't get all of their needs met, or met in the way they had hoped for. But I found that when I did what was truly best, when I didn't allow any one person to keep hitting my emotional buttons, that what it did was create a sense of security for everyone.
What Do You Do When No One's Looking?
Just one more thought -- how we take care of our children and our elders says a lot about who we are, personally and as a society. The old adage "Integrity is what you do when no one's looking" seems to apply. It can seem as a caregiver that no one really knows what you're facing, that you're all alone -- but you're not. There are literally millions of other families caring for loved ones. We have to reach out and insist that our elders be treated with honor and receive the resources they so need and deserve. We must become our elders' advocates. We are their voice.

Caregiving, Mothering Mother and More blog


Mothering Mother book


Carol's website


Carol O'Dell on Facebook