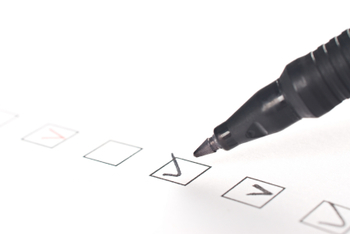 All Rights Reserved
When looking at possible paratransit options, use this checklist to keep careful notes for each service you call, both about basic services offered and about whether the company can cover any special needs.
Basic services
What's your service area?
Are there eligibility criteria such as age or physical or cognitive disability?
How much does service cost?
Are donations accepted instead of fees?
If so, are there general guidelines as to amounts?
How much advance notice is required to secure service?
Is it necessary to preregister passengers for the service?
Is there a cancellation policy with time limits or charges imposed?
Special needs
How much assistance does the driver provide with:
Helping passengers into and out of the vehicle?

Ensuring passengers get safely from door to door?

Assisting with packages?
Are special arrangements needed for those who use wheelchairs or scooters?
Can an aide or companion ride along?
If so, is there a charge for those who do?