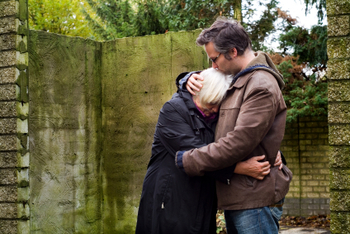 All Rights Reserved
Before the service
Accompany family members to a funeral home or contact a funeral society to make final arrangements.
Notify friends and more distant family members of the death.
Help at home by:
Answering the telephone

Stocking the refrigerator

Running errands

Doing light housekeeping
Provide a meal for family members.
Help write and place the death notice or obituary.
During the service
Note gifts of food and flowers for later acknowledgments or thank-you notes.
Provide transportation for family members or guests.
Host out-of-town guests.
Supervise children attending the service or provide offsite care for those not attending.
Care for pets that need to be exercised and fed.
Stay at the family home to protect it from intruders.
Immediately after the service
Provide or arrange for a meal or snack for those attending.
Clean up the site of the service or gathering.
Transport out-of-town guests to the airport or train or bus station.
Several days or weeks after the service
Help with cards acknowledging support, gifts, and donations.
Gather and donate or disburse the deceased's clothing or other personal items.
Help with documents and procedures involved in winding up a business or estate.
Help return dishes and other items from supporters.
Transport or accompany survivors to worship, grief support group, or other related gatherings.
Call, write, or visit to offer support.