Marriage and Relationships: How Caregiving Couples Can Make It Work
89% helpful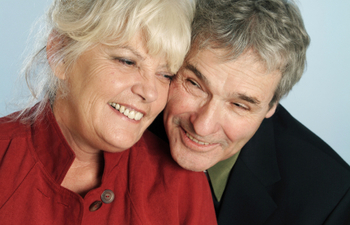 Even the strongest relationships can be pushed to the brink when one or both members of a couple are caring for an elderly relative. Stress, lack of privacy, financial pressure, and simple exhaustion are common complaints of caregivers, as the results of Caring.com's recent caregiver survey make clear. Still, some couples find ways not only to cope with the challenges but to use the experience to strengthen their bonds.
What can caregivers do to protect and enhance their relationships? Caring.com consulted with experts, who point out that there are no magic bullets or easy answers. However, there are steps you can take to keep your marriage strong throughout the caregiving experience:
Make communication a priority.
Too often spouses fail to reach out to one another and talk about the many problems and conflicting feelings that arise in caregiving situations, say Drs. Charles and Elizabeth Schmitz, authors of the award-winning book Golden Anniversaries: The Seven Secrets of Successful Marriage.
No matter how busy or difficult it gets, says Caring.com's Family Advisor, Carol O'Dell, it's essential to talk frequently with your partner, or misunderstandings and resentments are bound to fester. "We often have pictures in our own head about how things are going," says O'Dell, "but we don't always express them, and our partner may have very different expectations. That's when it's time to talk it through."
Therapist Bobbi Emel urges caregiving couples to meet regularly to talk about practical matters, express their feelings -- and simply to vent. "It's important, for example, to have an understanding that it's OK to express your frustrations or convey how exhausting your week was," she says.
Emel, who works with caregivers in her practice in Palo Alto, California, points out that men in particular have a tendency to want to fix things, but sometimes the caregiver just needs to gripe -- and the other partner should do his or her best to listen. "Once both partners have had a chance to vent," says Emel, "try to get into a problem-solving mode. For example, if you need more time with your partner, suggest something concrete: 'Once a month I need you to take a weekend off from caring for your mother, so we can get away.'"