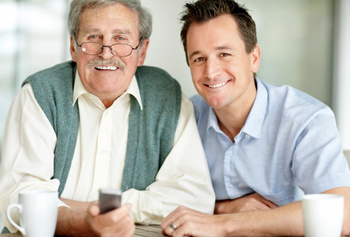 All Rights Reserved
What they do
Senior home remodelers are builders and home-repair services that specialize in retrofitting homes to make them safe and accessible; many also create new construction with eldercare needs in mind.
How they help
As a fairly recent subset of the home building industry, senior home remodelers are experts at assessing danger spots and inconveniences in existing homes, making safe upgrades (such as installing grab bars, widening access for wheelchairs, and building ramps), and designing new living spaces. They apply universal design principles to create a house you can live in forever.
Whether a loved one is moving in with you or aging in place in his or her own home, getting an assessment from a senior home remodeler is useful for identifying dated fixtures and designs that put the person at risk for falls and other mishaps. Given that an increasing number of families are becoming multigenerational households, senior home remodelers can also make suggestions for altering an existing structure to give everyone privacy.
What they cost
Costs range dramatically, depending on the scale of the project, the location, and the local economy. But expect to pay about what you'd pay for a similar construction or renovation project for any other reason. Keep in mind that allowing someone to age in place or move in with a family member is usually far less expensive than long-term residential care.
How to get started
Use the Eldercare Locator tool for home modifications to search for resources.