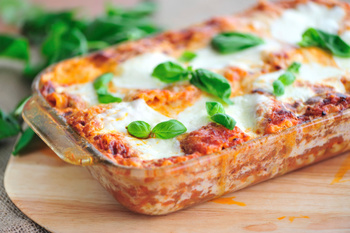 All Rights Reserved
What they do
Meal delivery services prepare and deliver meals -- usually two a day, one hot and one frozen or packaged -- to the homes of housebound older adults unable to prepare meals alone. These services, which go by many different names, are operated by religious groups, senior centers, hospitals, and other organizations.
You can also order frozen meals, ranging from simple fare to gourmet quality, from a number of meal delivery companies.
Another option: Hire someone to come to your loved one's home to prepare meals to order -- often a week's worth or more at a time. One simple way to do this is to hire an elder companion or personal care assistant for a certain number of hours each week, and make meal preparation part of his or her tasks.
How they help
One unexpected benefit of meal delivery services is that the volunteers are usually trained to chat with your loved one and to look for signs of trouble. Similarly, someone who comes into the home to prepare meals becomes another set of eyes and ears for you and a part of your loved one's social support network.
What they cost
Meal delivery services are usually free or inexpensive, though most programs ask for donations and desperately need them to keep operating. Meals on Wheels, for example, charges an average of about $35 weekly for two meals daily, although no one is denied delivery for financial reasons.
In-home care agencies usually charge anywhere from $10 to $25 an hour for elder companions or personal care assistants, who can often prepare at least light meals. Or you can hire someone on your own (a neighbor, a chef, a caterer) specifically to prepare a week's worth or more of meals at a time.
How to get started
You can often find meal delivery and preparation services by talking to neighbors, friends, or family members; by searching online; or you can try one or more of these options:
Meals on Wheels. Begin your search for local help at the Meals on Wheels website.
Salvation Army. Some locations offer nutrition services for the elderly, both onsite and by delivery. You can find local services by searching in elderly services by zip code at the website run by the national office of the Salvation Army.
Visiting Nurses Associations. Many local Visiting Nurses Associations deliver fresh and frozen meals to residents for a low cost. You can find the nearest group through the website of the Visiting Nurse Associations of America.
Family Service Agencies. These nonprofit or state-run agencies generally have the goal of making it possible for seniors to continue to live in the community as independently as possible. Some operate their own meal delivery services; most provide referrals to locally available services. Search online for family service agency in the nearest city or county.
Religious organizations. Some churches, synagogues, and interfaith or other religious organizations have established meal delivery programs. And some will arrange to cover the needs of individuals informally, particularly for those who are members. Check with local organizations for details.
Community service groups. Some community groups, usually staffed by volunteers, offer meal delivery services at a slight cost or with a voluntary donation encouraged. To find them, searching a local telephone book under Community Services may be more direct than an Internet search.
Senior centers. Most community senior centers offer meal and nutrition programs, including group meals onsite. Some will also deliver to homes within a close geographical distance. Check with local senior centers and adult day centers for services.
Aging-in-place organizations. In a growing number of communities, individuals have banded together to offer, to those who pay a yearly membership fee, referrals or actual services that make it easier to age at home. Services usually include meal preparation and delivery. Because these groups go by different names -- Boston's Beacon Hill Village and San Francisco's San Francisco Village were among the early models -- it can be a bit difficult to find a local one. To begin, search online on aging in place along with the name of the city or county.
In-home care agencies. Use Caring.com's Senior Living Directory to search for in-home care agencies by city or zip code. Most agencies provide both elder companions and personal care assistants who can prepare meals.
Area Agencies on Aging. Trained staff at your local Area Agency on Aging can usually provide referrals for local help.
The Commodity Supplemental Food Program. This program provides food directly to some low-income individuals over age 60 who live in one of the 39 states participating in the program. For information on eligibility and how to apply, go to the program's website.
Preordering services. A growing number of providers in every state offer prepared meals that can be ordered by phone or online. Many feature selections that are easy to heat and eat and are specially portioned and balanced for the nutritional needs of older adults. To find them, search online for meal delivery in your city or town.
Restaurant delivery services. Many locales have services that will deliver orders from participating restaurants for a slight charge. Some restaurants also offer this option on their own. Check with individual restaurants -- or search on restaurant delivery and the name of your loved one's city or town.
Be sure to see our checklist on What to Ask When You Call a Meal Delivery Service.