Caregivers and Sex
How to Stop Caregiving From Spoiling Your Sex Life
96% helpful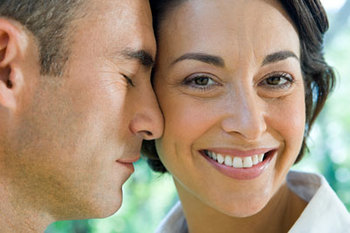 Taking care of an aging parent changes everything -- from the new financial stress to the scheduling of endless doctor visits. And everything includes one arena that often surprises caregivers: your sex life.
(Spousal caregivers, obviously, face even tougher challenges. See How Your Sex Life May Change When a Partner Has Dementia).
"Each situation tends to be specific, but caretakers often face some common challenges to maintaining a healthy sex life," says geriatric psychiatrist Ken Robbins, a Caring.com senior medical editor who's also board-certified in internal medicine.
Here's what caregivers need to know about some common sex-life interferences.
Problem #1: Lack of sleep
"When caregiving interferes with sleep, couples have more difficulty getting along," Robbins says. "It's the number-one way that the stress of caregiving spills into sexual relationships."
What happens is more complicated than the fact that less time sleeping in bed equals less time for other activities there. Burning the candle at both ends to fit in all the extra chores of caregiving affects mood and patience. The more emotional and physical strain one endures without replenishment, the easier it is to snap. And snapping at your mate is, in turn, a surefire libido-killer.
A 2008 study found that dementia caregivers, in particular, got significantly less sleep than others. Alzheimer's and other forms of dementia often involve sundown syndrome, a behavioral state in which the person grows more agitated at night and, in some cases, doesn't settle down for hours. Many people with Alzheimer's confuse day and night, disrupting the sleep-wake cycle for the caregiver, too.
Problem solvers: Protecting sleep should be every family caregiver's main self-care objective. "It's in the interest of the entire household," Robbins says.
If you routinely get fewer than 6.5 hours of sleep a night, take a hard look at your schedule for places where you can cut back, delegate to other family members, or let go.

Try daytime naps, even if you've never been a napper. Enroll your relative in a senior center or adult day program several mornings a week so you can have downtime, or -- if you can afford it -- hire someone to come into your home a few hours a day, such as a professional elder companion (ask a local home health agency or personal in-home care agency for a reference).

If the person you care for has dementia, take extra steps to follow a predictable daily routine that includes movement and fresh air early in the day and time to wind down by evening.

Ask the person's doctor about medications (including some antidepressants) to manage highly disturbed sleep.

Consider whether it's time for an out-of-home living situation for an elder who's unable to sleep well at night.