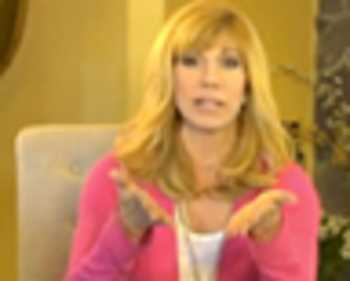 All Rights Reserved
The burden of caregiving, unfortunately, seems to fall more heavily on some shoulders than others. Being the primary caregiver when nobody seems to help you sets up a "perfect storm" of stress, resentment, and feelings of being overwhelmed.
"With my mother's decline, my brother coped by going into denial, my sister got depressed, and I got busy and frantic trying to fix things," says TV-radio personality Leeza Gibbons, founder of Leeza's Place communities for caregivers. "Everyone copes with aging and disease in different ways."
Watch Leeza's advice for coping with a lack of family help.
Video 11 of 13
More tips:
Recognize that everyone has different coping styles. Sometimes what seems like lack of help is just an alternate way of approaching the problem at hand. Talking openly helps avoid family conflicts.
SEE ALSO: Find In-Home Care Help Near You
Ask, ask, ask. Sometimes you need to be the squeaky wheel and let others know what kind of help is needed. Hands-on siblings sometimes know more intimately what needs doing than long-distance ones, for example.
Don't beat your head against a brick wall. If you get no response for months on end, you're only wasting your energy to keep stewing and railing about it. Instead, focus on finding alternate sources of help.
Tap into local resources. There may be more help available for meals, transportation, companionship, or respite care than you think.
Guard against burnout. Caregivers who don't get help are at risk for not being able to continue being there for their loved one over the long haul. Don't let this happen to you.
SEE ALSO: Find In-Home Care Help Near You
See also:

When You're Feeling Guilt


When You Don't Feel Appreciated


When You're Sleeping Poorly


When You're in Over Your Head


When You Lose Your Temper


Family Is Being Torn Apart


When You're Just Not Eating Right

When You Rarely See Friends


When You Resent Being a Caregiver


When No One Will Help