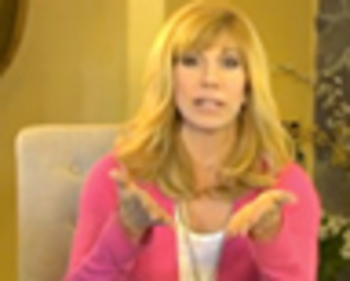 All Rights Reserved
The "caregiver 10" (or 20, or more) refers to weight gain that's so common during a caregiving journey. The stress of caregiving can lead to emotional eating, stress eating, or fast eating with poor food choices that leave you feeling worse in the long run.
"When you're in a hurry or stressed, you can grab junk foods almost without being aware of it," says TV-radio personality Leeza Gibbons, who founded Leeza's Place communities for caregivers after her mother was diagnosed with Alzheimer's disease.
Watch Leeza's advice for eating better under stress.
Video 8 of 13
More tips:
Realize that while all food is energy, all food energy isn't the same. Junk foods and processed snack foods tend to fill you fast but bring your blood sugar crashing down soon after. These foods actually make you more tired in the long run, but you need foods that fight fatigue.
Choose foods that will keep your blood sugar stable, provide lots of energy, and help your mood stay even, too. These include lean protein at every meal, whole grains (such as oats), foods with omega-3 fatty acids (like salmon), and lots of plant-based foods, including fruits, veggies, and nuts. Find out what kinds of foods to eat more of.
Rely on shortcuts to make healthy eating easier. Chop up fresh veggies once every few days and place them in zip-locked plastic baggies. This makes preparing nutritious meals go faster. Stick to simple recipes with minimal ingredients: For example, fish, a steamed veggie, and brown rice take only a few minutes to prepare.
Make double portions. Save and freeze leftovers for a later quick meal, or arrange a meal swap with a friend, so you cook once but get two different dishes out of it.
See also:

When You're Feeling Guilt


When You Don't Feel Appreciated


When You're Sleeping Poorly


When You're in Over Your Head


When You Lose Your Temper


Family Is Being Torn Apart


When You're Just Not Eating Right


When You Rarely See Friends


When You Resent Being a Caregiver


When No One Will Help