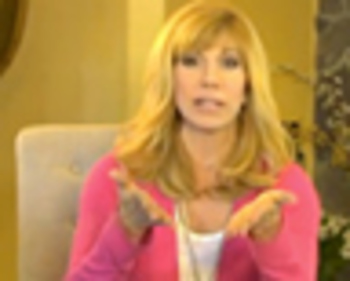 All Rights Reserved
Alongside the hole left by losing a loved one, a caregiver may be surprised to feel a different kind of loss: a foundering sense of purpose. It makes sense -- caregiving can be so consuming and can require such hard-won expertise that it can be difficult to regain a footing in "normal life" afterward.
"Your loved one needed you, and now that she's gone, it can be hard to replace that," says TV-radio personality Leeza Gibbons, who founded Leeza's Place communities for caregivers after her mother died of Alzheimer's disease. "It's like losing a job."
Watch Leeza's advice for regaining purpose after caregiving.
Video 13 of 13
More tips on making this transition:
Embrace, don't discount, what you've been through. Recognize that there's real value to the practical skills and psychological insights you gained as a caregiver. Added to the invaluable service you provided to your loved one, you can see that this was not "wasted" effort.
Share your wisdom with others. Caring.com offers many ways that members can comment on articles, offer their advice and experience, and speak directly to other caregivers. It's common to want to "give back" to help others overcome some of the challenges you faced -- and that's invaluable!
Force yourself to reconnect. Slowly begin to pick up some of the old threads of your life that may have become frayed during your caregiving journey. Reacquaint yourself with community resources, that exercise class you dropped, your library or book club membership. Consider a part-time job. Get out into the world.
Consider your new skills as professional ones. Many former caregivers go on to become nurses, geriatric care managers, social workers, Area Agency on Aging employees, or elder companions -- or to take on other roles that build on what they learned as caregivers.
See also:

When You're Feeling Guilt


When You Don't Feel Appreciated


When You're Sleeping Poorly


When You're in Over Your Head


When You Lose Your Temper


Family Is Being Torn Apart


When You're Just Not Eating Right


When You Rarely See Friends


When You Resent Being a Caregiver

When No One Will Help