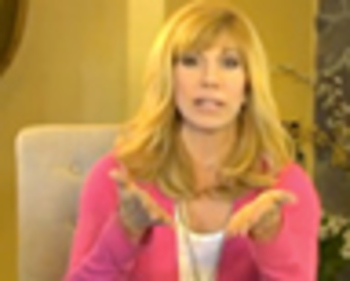 All Rights Reserved
All caregivers "lose it" sometimes. We lose patience. We yell. We have your basic meltdown. Even the most mild-mannered among us get just plain angry.
"I snapped at my mother!" says TV-radio personality Leeza Gibbons, who founded the Leeza's Place communities for caregivers after her late mom was diagnosed with Alzheimer's disease. "It was so not me."
Watch Leeza's firsthand advice on dealing with anger.
Video 6 of 13
More tips:
Don't waste a second beating yourself up over it. Everyone loses their temper sometimes, even before the super-stresses of caregiving. Best to forgive (yourself) and forget. Move on.
SEE ALSO: Find In-Home Care Help Near You
Realize why you snapped. Losing one's cool is directly related to being depleted. When you're physically exhausted, it's hard to stay mentally on top of your game.
Consider angry outbursts as calls for better self-care. Deep, calming breaths really can help you regain self-control when you feel yourself spiraling out of it.
Know that where you direct anger isn't the same as the source of the anger. It's common for caregivers to snap at the care receivers they love. That's because we can't snap at the real source of our anger: the situation itself (the disease, a lack of support, a bad day). The person in our care is just an easy target.
Find outlets for anger. For some people, it's exercise. For others, it's a journal or coffee-and-kvetching with a good friend. Primal screaming (in the privacy of your car) can help let off steam, too.
SEE ALSO: Find In-Home Care Help Near You
When your anger frightens you, tell someone. Chronic anger is unhealthy. If you find you can't offload enough of it, arrange to talk to a clergyperson, therapist, or other counselor who can help you find ways to manage this difficult emotion.
See also:

When You're Feeling Guilt


When You Don't Feel Appreciated


When You're Sleeping Poorly


When You're in Over Your Head


When You Lose Your Temper


Family Is Being Torn Apart


When You're Just Not Eating Right


When You Rarely See Friends


When You Resent Being a Caregiver


When No One Will Help