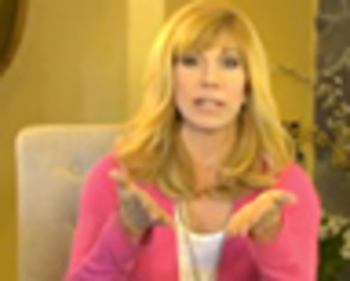 All Rights Reserved
Grief is a shadow to caregiving, following us around in unexpected ways. It's common to grieve for the robust person you knew before Alzheimer's, Parkinson's, cancer, or another disease came along. And yet friends point out how lucky you are because your loved one is "still here." You're both right.
"With caregiving, you face a series of losses before the final good-bye," says TV-radio personality Leeza Gibbons, founder of Leeza's Place communities for caregivers, whose mother had Alzheimer's disease.
Watch Leeza's advice on managing "anticipatory grief."
Video 12 of 13
More tips on how to cope with these complicated feelings:
Realize that what you're feeling is as real as classic grief, because it's the same emotional process at work. Grieving doesn't require a loss of life, psychologists say.
SEE ALSO: Find In-Home Care Help Near You
Be kind to yourself. Don't hide such feelings or label them as inappropriate. You'll feel better for embracing them. Celebrate and cherish your memories of your loved one.
Consider ways to create a lasting legacy of your loved one. Projects such as a life story, scrapbooks and photo albums, or arranging to share beloved objects with other people or charities can help you feel productive at a challenging time.
Tap into hospice care. Hospice workers, who work with those thought to have a life expectancy of less than 6 to 12 months, also work with families to help them process grief now and later.
Talk to other caregivers about your sense of loss. They'll understand what you mean better than anyone. Confide to others at a support group or in online forums.
SEE ALSO: Find In-Home Care Help Near You
See also:

When You're Feeling Guilt


When You Don't Feel Appreciated


When You're Sleeping Poorly


When You're in Over Your Head


When You Lose Your Temper


Family Is Being Torn Apart


When You're Just Not Eating Right


When You Rarely See Friends


When You Resent Being a Caregiver


When No One Will Help