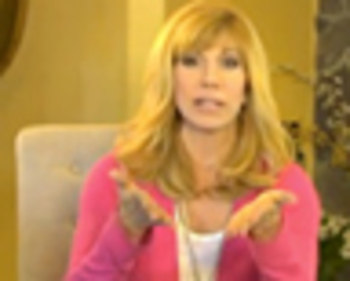 All Rights Reserved
The stresses of caring for a sick loved one affect every family member in different ways -- and sometimes, the entire unit can seem to fall apart. Family tensions are common in the face of a health crisis, especially when the sick person is a parent.
"My mother was the rock, and when she was sick, it was like we'd lost our center," says TV-radio personality Leeza Gibbons, founder of the Leeza's Place communities for caregivers.
Watch Leeza's firsthand advice on coping with the strain of family conflict and feeling torn apart.
Video 7 of 13
Here are more tips on coping with family conflict:
Remember that every family member has a unique relationship. Tensions can run high if each person interprets the situation slightly differently because of this.
SEE ALSO: Find In-Home Care Help Near You
Be prepared for old family roles and arguments to resurface. Now that you're all adults, try to give the baby of the family an equal voice, for example.
Agree to focus on the goal: helping the person who needs care. If you find yourselves getting sidetracked by old grievances, ask yourselves if this is what Mom, Dad, or Grandma wants, or if it's in his or her best interest.
Keep communicating. Family meetings are a great way for all voices to be heard. If families are scattered, include long-distance members through high-tech options, like Skype or other videoconferencing or free conference call services.
Divide and conquer. Consider dividing responsibilities in ways that play to each person's strengths. For example, some family members might be better at handling insurance matters and finances than providing bedside care, and vice versa.
SEE ALSO: Find In-Home Care Help Near You
See also:

When You're Feeling Guilt


When You Don't Feel Appreciated


When You're Sleeping Poorly

When You're in Over Your Head


When You Lose Your Temper


Family Is Being Torn Apart


When You're Just Not Eating Right

When You Rarely See Friends


When You Resent Being a Caregiver


When No One Will Help