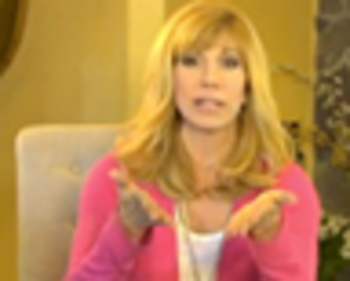 All Rights Reserved
Caregiving can be socially isolating. Friends may not be able to relate to your new demands, and they start calling less often. Caregivers often feel too tired or depressed to make plans with their old circle. Net result: a sense of loneliness that's not healthy -- or fun.
"Sometimes friends drop you when you're a caregiver, and that's OK," says TV-radio commentator Leeza Gibbons, founder of the Leeza's Place communities for caregivers. "Not all of them will be able to make this caregiving journey with you -- but your solid friendships can still be there for you."
Watch Leeza's advice on coping with caregiver isolation.
Video 9 of 13
More tips on how not to be left out of your own social life:
Realize that some friends don't know how to relate to you now. They may miss your companionship but feel uncertain how to proceed. They may wonder things like, "Will you still want to laugh and have fun? Do you have time? What should I say?" Take the initiative and let close friends know that you need them more than ever.
SEE ALSO: Find In-Home Care Help Near You
Make a "listening deal" with a friend or two. Caregivers need emotional outlets. Let close friends know that you'd love for them just to be available to listen to you vent. They don't need to say or do anything. They just need to be there.
Force yourself to bust out of caregiving at least once a week (or more). You may indeed not feel like socializing, but simply being around others can be an important buffer against depression, a condition caregivers are at elevated risk for. Seeing a movie, having lunch, or taking a walk with a companion is a simple way to shed stress and boost your mood. Socializing even helps save your memory, research shows.
See also:

When You're Feeling Guilt

When You Don't Feel Appreciated


When You're Sleeping Poorly


When You're in Over Your Head


When You Lose Your Temper


Family Is Being Torn Apart


When You're Just Not Eating Right


When You Rarely See Friends
SEE ALSO: Find In-Home Care Help Near You


When You Resent Being a Caregiver


When No One Will Help