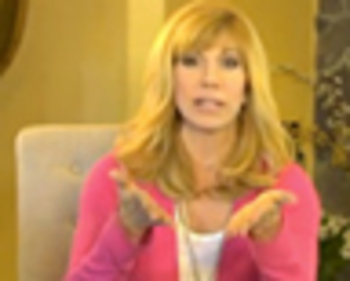 All Rights Reserved
Caregivers focus on giving, not getting. It's the nature of the job. Even so, it's only natural to sometimes feel taken for granted by those you're helping, or to feel like your efforts are making no difference.
"Making a difference motivates women," says TV-radio personality Leeza Gibbons, who founded the Leeza's Place communities for caregivers after her late mother developed Alzheimer's disease. "When you don't see improvement or think that your loved one values your time and energy, it's really rough."
Watch Leeza's advice on coping with a lack of appreciation.
Video 3 of 13
Here are more tips:
Think about what your loved one would think of your efforts if he or she were perfectly healthy. Battling illness requires a lot of self-focus and takes a lot out of your loved one. Getting positive feedback is especially difficult with a disease like Alzheimer's, where there's little discernable improvement and the person with the disease is incapable of articulating thanks. Remind yourself that your loved one, if able, would express gratitude for all you do.
SEE ALSO: Find In-Home Care Help Near You
Keep your eye on the big picture. If you wait for positive reinforcement for every little thing, you'll be waiting a long time. Instead, remind yourself of the overall good you're doing.
Lower the bar of your own expectations. What you're doing is making a difference -- just perhaps not as big a difference as you hoped. You may not be able to cure your loved one's disease, but providing a safe, comfortable day is huge.
Look inward for reward if you can't get it by looking outward. Applaud your own efforts by being good to yourself. Self-care helps fuel you for the tough stretches.
See also:

When You're Feeling Guilt


When You Don't Feel Appreciated


When You're Sleeping Poorly


When You're in Over Your Head
SEE ALSO: Find In-Home Care Help Near You


When You Lose Your Temper


Family Is Being Torn Apart


When You're Just Not Eating Right


When You Rarely See Friends


When You Resent Being a Caregiver


When No One Will Help