Getting a Second Opinion on a Cancer Diagnosis
When, why, and how to get a second medical opinion
96% helpful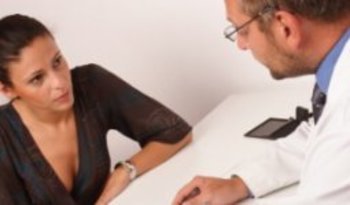 Who needs a second opinion after a cancer diagnosis
Should everyone who's diagnosed with cancer get a second opinion?
Getting a second opinion after a cancer diagnosis is almost always a good idea -- and not just from another oncologist. Consider enlisting the expertise of a pathologist to doublecheck the lab findings on which the recommended treatment is based. And when it comes time for surgery, ask the right questions to be sure you've got the right person for the job.
If the cancer is a very common type or is in an early stage, it may be safe to follow the oncologist's recommendation without getting another opinion. But in the vast majority of cases, it's quite valuable to get another perspective. And if the cancer is a rare type or is unusual in any way, it's extremely important to consult at least one additional expert.
Why should I get a second opinion about a cancer diagnosis?
First of all, two minds are better than one. The two doctors may agree with one another, in which case you'll have the peace of mind that comes with confirming that the treatment plan is a reasonable one. However, if the oncologist has made a mistake -- and mistakes do happen -- a second opinion could make all the difference in the patient's outcome.

Sometimes, for example, one oncologist will say that a cancer is too advanced to operate, while another oncologist -- who might be more familiar with that particular type of cancer or with the surgical procedure that would be required to remove it -- will consider it operable. In other cases, bringing in a specialist leads to the discovery that it's a different kind of cancer altogether. The new oncologist may have more experience with rare types of cancer, or he may interpret the test results differently or decide to run new tests, which could provide new insight.

If you're trying to decide whether getting a second opinion is worth it, ask yourself whether you'd go the extra mile if a second examination discovered that the cancer is a more treatable type than the first doctor believes.