Clinical Trials for Breast Cancer Treatment: A Beginner's Guide
100% helpful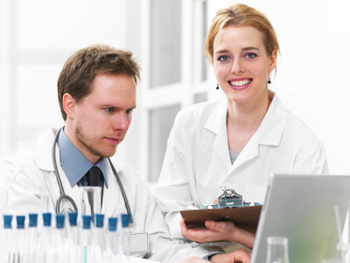 Quick summary
When existing breast cancer treatment methods don't offer as much hope as you'd like, the next thing to think about may be a clinical trial. This can be the best way to get access to new treatment options that aren't available otherwise. However, joining a clinical trial comes with its own share of discomforts and risks -- and depending on how the trial is structured, it can seem like a shot in the dark.
Still, it's a good idea to be informed about clinical trials. Here's how to start exploring the advantages and risks:
What's a clinical trial?
Drug companies, doctors, and medical researchers use clinical trials to test the effectiveness of new drugs, medical devices, and treatment methods. Clinical trials can also be used to compare different treatment methods and see which is more effective. Sometimes a drug or treatment that has already been tested and approved for one condition or group of patients is given an additional trial to see if it works for another condition or group. For example, a drug that works for prostate cancer might be tested to see if it also works for breast cancer.
Getting into a clinical trial is often the only way to try new drugs and treatment methods that haven't yet been approved by the Food and Drug Administration (FDA), the branch of the government that screens new medications for safety. However, because drugs and treatments in trials are still experimental, there may be unknown safety risks.
Clinical trials are necessary to ensure that effective new treatments eventually find their way to patients -- the drugs and treatments currently available all went through clinical trials. The testing process for new drugs and treatments is rigorous, requiring multiple steps so that researchers have plenty of chances to spot side effects and monitor risks. Clinical trials are conducted in four separate phases to ensure safety.