Radiation Therapy for Breast Cancer: A Beginner's Guide
67% helpful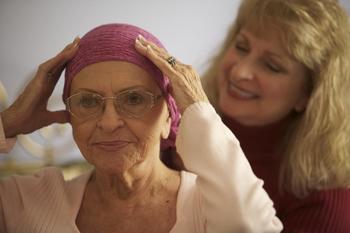 Quick summary
When it comes to making breast cancer treatment decisions, radiation therapy is one of the most difficult areas to understand and cope with. Even some oncologists may not be fully familiar with the latest procedures available. Here's a guide to help you prepare for a discussion with the oncologist about what kind of treatment to choose for breast cancer.
Ask the right questions
Radiation therapy procedures are highly technical, which makes some of the concepts downright intimidating. What's more, a host of technological innovations over the past five years (with more coming quickly from clinical trials now underway) means there are many more options to sort through.
But don't let intimidation keep you from asking tough quesitons. Ask the doctor as many questions as you need to until you understand how the recommended procedures work. "It's very important to ask what techniques are being used and why," says oncologist Shalom Kalnicki, chairman of radiation oncology at Montefiore Medical Center and the Albert Einstein College of Medicine in New York.
Here's a guide to the range of treatment options available. For help discussing these options with your doctor, see 8 Questions to Ask About Radiation Therapy for Breast Cancer.