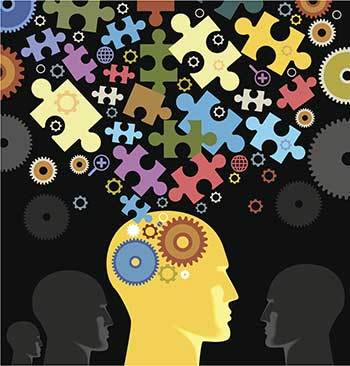 All Rights Reserved
Do you forget people's names, misplace your keys, or respond to questions more slowly than you used to? Are you more easily distracted from your work? BrainHQ, from Posit Science, is an online program that works to strengthen your brain.
Find out what family caregivers think of BrainHQ.
What Is BrainHQ?
Just as sports and physical exercises strengthen the body, BrainHQ is designed to improve attention, mental processing speed, memory, and other brain functions. This computer software program was developed by neuroscientists, and the exercises have been researched and written up in several published studies.
BrainHQ has an Internet-based platform -- so to use it, you log in with your Web browser. "It's used as if one is playing a computer game, and speed and accuracy are measured," explains one of our family-caregiver testers, Betty. The program tracks performance and reports any improvement from one round to the next.
BrainHQ is divided into categories: memory, attention, brain speed, people skills, and intelligence. (Navigation will be another category added soon). Users progress to new levels in each category as their performance improves in the games. Examples include "To-Do-List Training" in the memory category, "Freeze-Frame" in the attention category, "Fine-Tuning" for brain speed, "Recognition" for people skills, and "Card Shark" for intelligence.
Why Is BrainHQ Important for Caregivers?
The stress and sleeplessness that come with caregiving can take a toll. Caregivers often find themselves forgetting simple things like keys or glasses, or losing attention when they want to focus on something. "As a person in my 60s, I am pleased to see these types of brain exercise games becoming more available, and hopefully affordable," says one of our product testers, Pamela.
"This product is suitable for anyone interested in assessing their own brain function and for those who would like to 'exercise' their brain, so as to stay as sharp as possible through the aging process," explains another tester, Ralph.
Whether memory loss is the result of age, trauma, declining brain function, or some other cause, BrainHQ aims to help. One tester said, "This product could also be suitable for school-age children or teens, as a way to train their brains to pick up cues and memorize lessons."
What Caring.com Users Liked About BrainHQ
Categories were clearly identifiable.
"I found it is quite easy to use BrainHQ. The choices of types of training listed are clearly identified," said one reviewer.

Some testers said the instructions were adequate.
Some of our testers said that the instructions were just what they needed. "In most cases the brief instructions are adequate to instantly be able to proceed. If confused, I found that going ahead and trying the exercise even when I wasn't quite sure allowed me to see what to do."

The options seem endless.
Even though there are five categories to choose from, the various games and levels are created to continually keep the user engaged. One reviewer observed, "I questioned whether the program merely would repeat the similar experiences and improvement would merely be from familiarity with the mechanics of the program. This program seems complex enough that that may not be the case."
What Caring.com Users Didn't Like About BrainHQ
Some testers thought the instructions were not detailed enough.
A few reviewers found the instructions frustrating. One reviewer says, "Had some problems navigating -- not a smooth transition from exercise 1-3 for example." Another reviewer said, "Unfortunately, I was unable to even score on the final section due to not understanding the directions despite reading over and over. To someone in rehab, that would be devastating."

Not great for people with visual problems related to brain injury.
Many of the brain exercises involve seeing moving objects on a screen. One reviewer found it difficult to grasp all parts of certain games because of visual problems. "Due to three prior brain injuries, I have visual problems (not eyesight) seeing objects in a group, recreating objects previously seen, or reading instructions," she said.

It can be hard to know where to start.
The plethora of options can be overwhelming for some people. One reviewer wanted an easier way to remember when to come back and where to restart. "If I really want to start seeing cognitive results, which one should I do first? How often should I come back? An e-mail to prompt when to come back would be helpful. Otherwise, I may not remember to make this a habit," she said.
You Should Try BrainHQ If You . . .
Want to assess your or your loved one's brain function.
Are looking for ways to exercise your brain.
Would like a productive way to pass the time.
Are motivated to train your brain regularly.
Need to improve memory, attention, awareness, people skills, brain speed.
How to Try BrainHQ
You can start training your brain with a free exercise or for $14 per month or $96 per year on the BrainHQ account subscription page.
Your Turn
Have you tried BrainHQ or other brain-training products? Please join the conversation at the bottom of this page and tell us what you think.