Body Burial
How to Arrange for Body Burial
100% helpful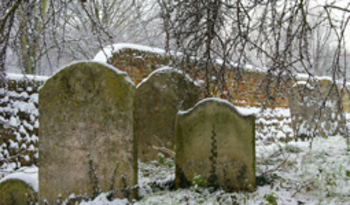 Body burial or direct burial simply means placing a body in the ground after death, although it also applies to storing the whole body aboveground in a mausoleum, vault, or other type of crypt. The body is generally placed in some type of receptacle first.
Increasingly, people are choosing alternatives to the traditional burial, such as environmentally friendly "green" burials, or opting to handle the process on their own without involving the funeral industry.
Many of the following burial steps also apply to burying cremains, the ashes of a cremated body.
Step 1: Get a burial certificate.
State laws require that survivors secure a permit before a body can be buried. Burial permits may be obtained through any licensed funeral director, who will charge a fee for the service, or by applying in person at the local Vital Records or Birth and Death Registration office. There is generally a charge of $10 to $15 for such permits.
Step 2: Choose a burial spot.
The deceased person may have left oral or written preferences for a particular spot in which to be buried -- and those wishes should be honored if possible. Or the person may have paid in advance to secure a particular plot in a cemetery.
If no preferences were expressed, contact the cemetery of your choice for details. Or consider the possibility of handling the burial on your own, as discussed below.
Step 3: Arrange transportation for the body.
Many traditional burials involve the rite of transporting the body to the cemetery or grave site from the place where the funeral is held. This service must be specified and arranged, and there is usually an additional charge for it.
Funeral homes or private carriers can often provide the more traditional transportation of a hearse for this purpose. But many people have strong preferences for personalizing this aspect of a funeral by using, for example, a stretch limousine, a horse-drawn carriage, or an antique car.
If the burial arrangements are through a particular mortuary, it may have only one type of vehicle available. If this isn't what you desire, check to be sure it will allow you to provide other transportation and will not tack on an additional "vehicle charge" for this substitution. If this becomes a sticking point, consider doing business with another mortuary instead.