Stroke Websites
7 Best Stroke Websites
71% helpful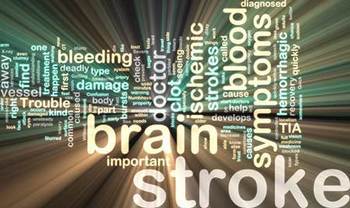 Strokes, or "brain attacks," are among the leading causes of death and adult disability in the U.S. -- and their incidence is steadily increasing. That means it's highly likely that someone in your life may be affected by a brain attack, either as a victim or caregiver.
The shocking thing is that 80 percent of strokes are preventable. That means that stroke websites are not just for stroke survivors and their loved ones -- they're important to all of us.
Yet most of us don't look for information about strokes until after the event has happened.
Here, discover the seven best websites to help you gain knowledge about preventing, detecting, and responding to the symptoms of a stroke. Check them out now to familiarize yourself with the signs, take action to help change the risk, and be ready to assist a loved one by acting F.A.S.T.
#1 Best Stroke Website: The Internet Stroke Center
Beautiful, easy to navigate, actionable, and informative -- the Internet Stroke Center, an independent resource for stroke information, is the best on the Web. The simple design and clear wording make this site an excellent resource for patients, families, and caregivers. If you have time to look at only one website about strokes, this is the place to start -- thanks to its clear, user-friendly interface.
Most impressive is this website's dedicated section aimed at giving concise information for patients, families, and caregivers. It includes a caregiver introduction and host of information, including home modification ideas for when a loved one returns from the hospital, incontinence resources, and a caregiving guide for African-Americans.
Reducing the risk of stroke and taking actionable measures for yourself and your loved ones is also explained on the Stroke Center. For those who are dealing with the aftermath of a stroke, there is extensive information about the different effects strokes can have on a patient as well as on their family members and caregivers.
Furthermore, stroke victims, families, and caregivers can search for local trials and Stroke Centers across the U.S. The Clinical Trials Registry lists research studies by topic, disease, and location and indicates which stage the study has reached (recruiting, completed, terminated, etc.).