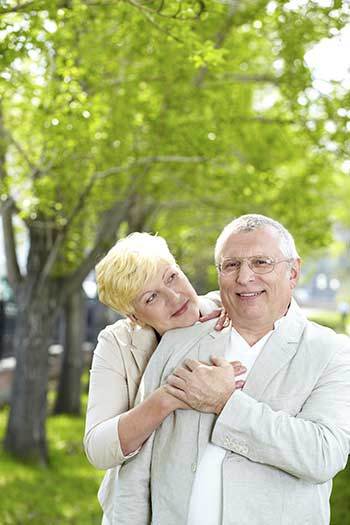 All Rights Reserved
When you or someone you love has been diagnosed with schizophrenia, the first thing you'll want to do is learn as much as you can about this condition. Next, you'll probably want to connect with others who are struggling with schizophrenia to gain insights, answers, and strength from their experience. Lastly, you'll probably want to stay up to date on the latest research and treatment breakthroughs. Here are five top schizophrenia and mental health websites that can help you do all that and more.
1. Best for the Newly Diagnosed: Schizophrenic.com
This site, part of the Deep Health Network, offers both practical information and personal stories and is useful both to people with schizophrenia and to their families, friends, and people who work with them professionally. Extensive resources include videos, online support groups, an "Ask a Question" feature, and up-to-date news releases. One of the most useful features is the set of separate articles on specific schizophrenia symptoms (hallucinations, delusions, hearing voices) and complications (such as movement disorders and suicide). There's also an excellent self-help section with lifestyle and behavioral suggestions to supplement and strengthen treatment.
See Schizophrenic.com now.
2. Best for Support and Family Help: National Alliance on Mental Illness (NAMI)
NAMI functions much like AAA and Al-Anon, spreading a support network through communities around the country for the mentally ill and their families. The website itself has lots of helpful articles aimed at helping people find resources, get help, and connect with others in the same situation. But where NAMI really shines is in helping those coping with schizophrenia and other mental disorders find and connect with a local chapter. From the "Find Your Local NAMI" tab on the website, you can search for active chapters near you. NAMI also holds an annual conference every year in June, operates a helpline, publishes several magazines, and has hundreds of online discussion groups.
See NAMI now.
3. Best for General Information: Psychcentral.com
Named by The New York Times as one of the best websites on mental illness in the country, Psychcentral has it all: information on conditions and treatment, resource referrals, and an active community of users who share information, insights, and support. This is a broad site that covers all types of mental illness, as well as addiction and alcoholism. It has a searchable directory of therapists, an extensive library of articles on schizophrenia, and lots of current threads on issues of importance for people with schizophrenia and their families and loved ones.
See PsychCentral now.
4. Best for Education and Understanding: Brain and Behavior Research Foundation (formerly NARSAD)
Best known for awarding NARSAD grants to researchers in mental illness, the Brain and Behavior Research Foundation is on a mission to improve our understanding of the causes and treatment of mental illness. Its schizophrenia section is one of the best sources of information on new breakthroughs in schizophrenia research. On any given day it might cover brain imaging, genetic research, risk factors, or new drugs and therapies to treat schizophrenia. The foundation raises funds from individuals and large donors, and 100 percent of all contributions go directly to research.
See Brain and Behavior Research Foundation now.
5. Best for Discussing Research and Treatment Information: Schizophrenia Research Forum
A membership forum that's part of the Brain and Behavior Research Foundation (above), the Schizophrenia Forum has so much information you could spend weeks digging through it. Some of it is intended for medical professionals or those in therapeutic roles, but many articles are written for a general audience, and the section titled "For Patients and Families" has stories of recovery, an "Ask an Expert" feature, and live chats with experts.
See Schizophrenia Research Forum now.