Best Places to Grow Old
10 Tips to Help You Find the Best Places to Grow Old
96% helpful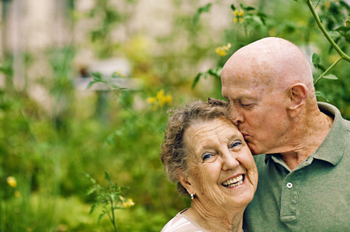 It's high time to sell the big family home and relocate to somewhere a bit more -- peaceful? Affordable? Friendly? Cultured? We all have different needs when it comes to choosing the ideal location to live out our later years. Here, ten things to consider when it comes to planning out your "second life."
1. Access to medical care
One of the biggest mistakes people make when choosing where to live out their later years is neglecting to ensure they have access to complete, modern medical services, says Daniel Brady, chief of community programming for the Miami Jewish Health System. "People have this idealized view of what their retirement will be like," he says. "They picture somewhere picturesque and serene, and before you know it they're out at the end of a country road with the nearest hospital 25 miles away." Then when illness strikes, which it's likely to do during the later years, there's no system in place to manage treatment.
What to look for? Make sure the area you choose has a full-service hospital or medical facility that can provide care for any kind of chronic or acute illness, including chemotherapy or radiation for cancer, cardiac care and rehabilitation, diabetes management, and other types of geriatric services, such as Alzheimer's expertise. If you don't have access to these services, chances are high that you're going to regret your move at some point. "Just as with disaster planning, you want to plan for the worst -- then you can hope for the best," says Brady.
2. Low-cost housing options
Affordable housing is an essential factor in choosing where to live when you're on a fixed income or need to make your retirement savings last. Sell a $300,000 home and move into one costing $150,000, and you've not only cut your costs in half but put an equal amount into savings. Of course, this does tend to mean moving away from popular urban areas on the East and West coasts. But as recent real estate data attests, baby boomers are also finding ways to stay in their beloved urban centers by learning to live in much smaller spaces. In the past few years, many cities have built or are building condo and loft developments aimed at active seniors, and they're proving extremely popular.
When calculating your cost of housing, experts say, look at a number of factors beyond simply the real estate itself. Property taxes, heating costs, and homeowners insurance all contribute to how much you're paying to put a roof over your head.