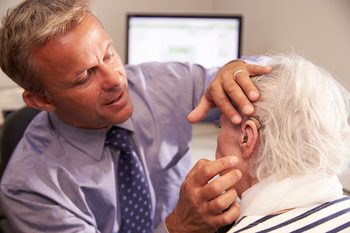 All Rights Reserved
Age-related hearing loss is extremely common, affecting about one third of U.S. adults in their mid-60s to mid-70s, and almost half of those over 75 years old. While common, hearing loss can make everyday situations difficult, whether it's hearing what your doctor has to say or being able to hear when the phone rings.
A good hearing aid can mean a world of difference, but figuring out what constitutes a good hearing aid can be a pricey and time-consuming process. To help our readers find the absolute best hearing aids for their budget, usage considerations, and other needs, we've compiled a listing of eight top-rated hearing aid brands - along with information on what makes them great, and special considerations about each brand. We've also asked Caring.com caregivers for insights on what their senior loved ones have to say about hearing aid brands.
1. Phonak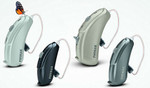 Advantages
Hearing aids from Phonak are noted for their wide audible range, high quality correction, and an effective warranty program that covers most repairs and upkeep.
Good to Know
As with many hearing aids with good range, background noise and electronic interference can be a problem in some circumstances.
To order: Phonak.com
2. ReSound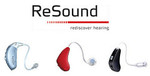 Advantages
Feature-rich with advanced tech integration, ReSound hearing aids offer superior comfort and audio quality for anyone willing to invest the time needed to learn to use the associated applications.
Good to Know
Auto-adjust can be unreliable for the ReSound, making them less ideal for wearers who want to put their hearing aids in and forget about them, or those who aren't comfortable with technology in general.
To order: Resound.com
3. Miracle-Ear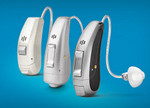 Advantages
One of the best-known names in hearing aids, they offer high quality products at premium prices. Also, the company has a reputation for being extremely responsive to customers.
Good to Know
Commission-based sales can lead to sub-par service in some locations, as is the case with many larger medical device manufacturers.
To order: Miracle-Ear.com
4. Widex
Advantages
Another brand with good technology integration, Widex offers convenient, comfortable designs. Users report a quick response to consumer issues, which helps keep problems to a minimum and most customers very satisfied.
Good to Know
Some wearers have reported difficulties with the management apps.
To order: Widex.com
5. Embrace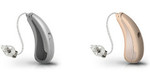 Advantages
Embrace is a lesser-known brand with a great reputation amongst customers. Highly competitive pricing, as many options and features as better known hearing aids, and excellent support have led to near-universally positive reviews.
Good to Know
Because Embrace is a smaller operation, upkeep and tweaking can be a bit of a headache—most customers will need to send their hearing aids in for adjustments instead of visiting a local office.
To order: Embracehearing.com
6. Starkey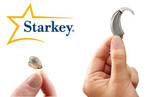 Advantages
Easy to use, competitively priced, and with plenty of options to match any and all usage profiles, Starkey offers good products overall.
Good to Know
Some users have complained about quality issues, as well as the brand's high prices.
To order: Starkey.com
7. Signia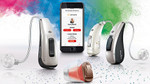 Advantages
Very good build quality combined with a comfortable, easy-to-use design philosophy makes Signia products a premium option for hearing aid wearers.
Good to Know
Inconsistent dealer quality means inconsistent service quality. Signia wearers are best off looking into their specific local dealer's reputations before committing to the brand.
To order: Signia.com
8. Beltone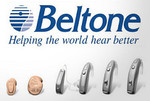 Advantages
A large, versatile hearing aid manufacturer with a very long-standing reputation for superior service, Beltone will satisfy most wearers with one product or another.
Good to Know
Audio for some models suffers in crowded environments due to poor filtering.
To order: Beltone.com
---
While consumer input about hearing aid brands can be hugely helpful, keep in mind that hearing aids from a specific manufacturer may offer significantly different experiences for different users.
For example, wearers comfortable with using mobile apps and Bluetooth applications may favor hearing aids with heavy tech integration, while the same hearing aid in the hands of a user that just wants it to work on its own may not rate the product as highly. Talk to your doctor to find the best option for your needs and preferences.