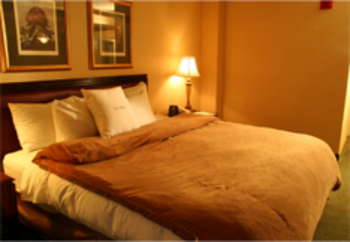 All Rights Reserved
Maximizing a stroke survivor's safety and comfort while dressing
For someone who's survived a stroke, the bedroom is his sanctuary. By setting up this room to maximize his independence, you can give him a sense of privacy and comfort -- while still making sure he's safe.
Aids for getting dressed:
Making the bedroom of a stroke survivor safer and more comfortable at night
For nighttime safety:
For more comfortable sleep:
Since making the right home modifications can make a huge difference in the lives of both the stroke survivor and his caregivers, it may be helpful to consult an occupational therapist (OT). An OT can take stock of his specific disability and the current state of his home, then make suggestions based on his particular needs. The National Resource Center on Supportive Housing and Home Modifications has compiled a list of resources for consumers looking for products to modify their homes.
For more information about making a friend or relative's house safer after a stroke:
2http://www.volkner.com/pressure-mattress.html