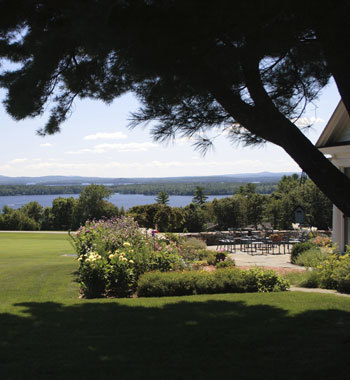 Choosing assisted living for your loved one? Here are some things to look for when trying to decide between multiple communities.
In an assisted living community, you should not:
See negative reviews that have no response in the Caring.com Assisted Living Directory or in other local review sites.

Bear in mind: Every story has two sides. When you see a negative review, look for the community's response. How do you like their customer service? How will staff respond to you if you ever have a problem?

See a resident sitting alone in a wheelchair, with no one nearby, because staff members are too busy to help them.

It's fine to see residents sitting by themselves, enjoying a book or looking out the window. It's not fine if a resident is sitting facing a wall or is calling for help without being answered.

See empty common areas.

Unless it's late at night, at least some of the residents should be interacting with each other, not sitting alone in their rooms.

Hear staff bickering with each other or with residents.

Staff members should always behave professionally on the job, whether they're interacting with residents, other staff members, or visitors. Other negative indicators include staff members on personal calls while helping residents, or an obvious disagreement between staff and management.

Smell urine or other unpleasant odors.

Safety and basic hygiene should be the staff's number-one priority. If the staff can't keep the community clean enough to smell good, how can they keep each resident healthy and safe?
In an assisted living community, you should:
Be greeted warmly by someone at the front desk.

The front desk is the main point of interaction between visitors and the staff. If there's no one at the front desk, it may mean that the community is understaffed -- or, worse, that staff don't find it necessary to monitor who's coming into and going out of the community. If someone's at the front desk but is unfriendly, it's hard to imagine the staff being friendly to residents.

See a state license and Resident Bill of Rights displayed prominently in the lobby.

All assisted living communities are regulated by the state. If there is no state license or Resident Bill of Rights displayed in the lobby, be sure to ask why.

Hear staff members interacting with residents warmly.

If staff members are short-tempered with residents, or are polite but seem not to know residents' names, consider looking elsewhere.

See residents doing activities, socializing with each other, and talking to staff members.

Communities should make sure that all residents are able to participate in the social life of the community, no matter how mobile they are (or aren't).

Sense a generally peaceful atmosphere.

Communities don't need to be absolutely quiet and completely spotless -- they're homes, after all -- but they shouldn't feel crowded, chaotic, or anxiety-provoking either.