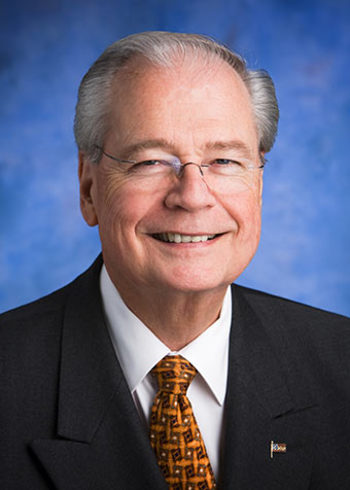 All Rights Reserved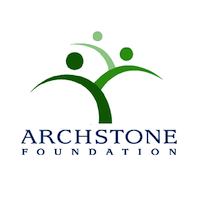 The U.S. is facing a major demographic shift, with a huge growth in the older population. By 2030, the number of U.S. adults aged 65 or older will more than double, to about 71 million. And according to the CDC, 80 percent of them have at least one chronic medical condition. Still, according to the AARP, most of these folks -- nine out of ten -- want to continue to live in their own homes. To be prepared to face this challenge, our services and systems need to improve. And we need to find better ways of supporting the caregivers who deal with the day-to-day realities of this enormous cultural change.
For two decades, the Archstone Foundation has been at the forefront of efforts to tackle the complex issues of aging. With limited funds but a laser-like focus on older adults, the foundation has been instrumental in transforming how funders and the general public perceive the issue of aging in our society, and the importance of addressing the needs of both older adults and their caregivers. We spoke with Joseph F. Prevratil, J.D., president and CEO of the Archstone Foundation.
The focus of the Archstone Foundation is exclusively on the needs of the aging population. Why did you focus so specifically on this issue?
Joseph F. Prevratil, president and CEO: Founded in 1985, the Archstone Foundation was originally known as the FHP Foundation, due to its association with FHP, Inc. A $45 million corpus was set up to establish the foundation when FHP converted from a nonprofit health maintenance organization to a for-profit corporation. In the beginning, our focus was on promoting and improving general public healthcare, and our geographic territory was primarily in Southern California. Funds were earmarked for direct services, professional education, alternative care systems, and community projects promoting improved public health.
In 1996 PacifiCare Health Systems acquired FHP Corporation, and we chose a new name -- Archstone Foundation -- to go with our new, separate identity. Around the same time, we decided we couldn't continue with the shotgun approach to funding, and we narrowed our focus to aging. Our board felt compelled to move in this direction for a number of reasons. First, very few foundations were working in the field, and we felt with a more direct focus our funds could be put to better use. We wanted to have a greater impact and a more long-term effect on the issue. Second, there is a great lack of funding. Even now, with a growing population of older adults, less than 2 percent of foundation funding goes to aging issues. Third, we were concerned with the lack of thoughtful planning to address the growing aging population. Finally, even as we narrowed our focus, it remained in alignment with the intent of the Foundation's original conversion agreement, since a large portion of the foundation's assets were derived from serving elderly patients through health plans and Medicare contracts. After almost 20 years, we have awarded more than 800 grants worth over $84 million, surpassing the initial endowment.
Currently, Archstone has three strategic initiatives: (1) preventing falls in seniors, (2) preventing elder abuse and neglect, and (3) addressing end-of-life issues through the support of palliative care (including the spiritual aspects of care) and hospice. Why?
JP: Building upon what we started with our interest in aging, in 2003 we refined the focus to these three initiatives. The board felt these three priorities better prepared society for the changing demographics of our society. Our criteria for choosing these priorities included the history of the foundation (its general interest in healthcare); the need to focus on an area that posed a significant problem in society; and an area that required outside resources to move the field forward. The Foundation's mission is also served through responsive grant-making in support of unsolicited requests that are responding to the emerging needs in the field of aging.
When we chose to focus on these priorities, at first it was difficult to get anyone to pay attention. For example, I spoke with a reporter about the issue of elder abuse and neglect, but she declined to write about it, saying there was not enough interest. However, once we started funding some projects, and more attention was being paid, she did a large spread about the issue.
These three initiative areas were the main focus of our support from 2005 until 2012. As specific projects come to a close, Archstone Foundation is exploring new issues to fund.
What is the Archstone Foundation's vision for improving healthcare for seniors in the U.S.? What is your role in achieving that vision?
JP: The Archstone Foundation is a private grant-making organization. Our mission is to contribute to the preparation of society in meeting the needs of an aging population. In order to fulfill its mission, the Archstone Foundation relies on the partnerships it has built with social service and healthcare providers whose operations have become more complex and challenging, particularly in this time of economic uncertainty. It is through these partnerships that the Foundation's core value, to make a difference through compassion and caring, is best demonstrated.
In 2011 the Foundation implemented several funding opportunities in response to unmet senior needs that promote community-based solutions and innovations. Specific community partnerships that the Foundation has supported over the past two years include those that promote aging in place and those that expand access to mental health services. We also have a renewed focus on caregivers -- that is, who cares for the caregivers? These issues will be the focus of the Foundation's work in the coming years.
Do you think more funders should prioritize funding for aging issues? What issues should they be most concerned with, or what gaps are there that need to be addressed?
JP: Of course, because aging touches so many issues in society. There are gaps for funding programs for older adults that are both broad and deep. Based on Archstone Foundation's funding history, some issues we think funders should prioritize include fall prevention, elder abuse, end of life, villages and aging in community, depression in late life, and caregiving.
Funding is also desperately needed to address the needs of the most vulnerable in this demographic. Gaps for this population include but are not limited to adult day services (in California, the government recently eliminated funding for these services), community health centers, nutrition programs (like Meals on Wheels), supportive housing models, transportation, and workforce development and training for caregivers.