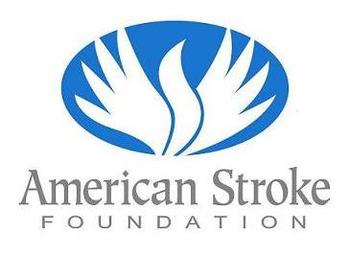 All Rights Reserved
Each year approximately 795,000 people suffer a stroke, with nearly three-quarters of these strokes occurring in people over the age of 65. Stroke is the leading cause of serious, long-term disability in the United States. Joan McDowd is the executive director of the American Stroke Foundation.
For those who are unfamiliar, tell us about the ASF.
Joan McDowd, executive director: The American Stroke Foundation provides a unique, post-rehabilitation experience for stroke survivors. We offer classes and wellness programs that are designed to address survivors' physical, cognitive, social, and emotional well-being in a comfortable, welcoming, nonclinical environment. We offer fitness programs, classes, life skills development, community outings, and support groups. Under the guidance of community healthcare professionals, student interns, and volunteers, survivors apply and practice skills to overcome their disabilities and get on with their lives. Caregivers also find us to be a valuable resource where they participate in classes and support groups that are designed to address their specific concerns.
As a reminder for our readers, many of whom are caregivers, what are the common warning signs of a stroke?
JMD: There are five primary warning signs that typically indicate a stroke:
Sudden numbness or weakness in the face, arm, or leg, especially on just one side of the body

Sudden confusion, or trouble speaking or understanding what is being said

Sudden trouble seeing in one or both eyes

Sudden dizziness or trouble walking, or losing one's balance or coordination

Sudden severe headache with no known cause
Note that one common aspect of each of these warning signs is sudden onset. And it's important to act quickly if any of these signs appear -- you don't have to have all of them to be having a stroke. Acting quickly is extremely important and can increase the chances of a good recovery.
What are the biggest mistakes people make when interacting with a stroke survivor?
JMD: Instead of focusing on mistakes, it might be useful to study these guidelines developed by stroke survivors who participate in programs at the American Stroke Foundation. Although the mistakes people make are implied here, these guidelines provide good advice for positive interactions!
Ten Guidelines for Interacting With a Stroke Survivor
Treat me the same way as you did before my stroke -- I am the same person.

Every stroke is different, therefore every stroke survivor is different. Common impairments for stroke survivors are vision, balance, speech, hearing, and paralysis on one side.

Some stroke survivors have difficulty communicating verbally as well as reading, writing, spelling, and understanding what is being said. This is called aphasia. Our brains have been rewired, which affects our communication. So we need you to give us enough time to respond. Talk slowly; offer at times to repeat yourself. Be patient when trying to communicate with us. It is OK to help us find a word when we are having trouble.

There are other ways of communication besides words: gestures, facial expressions, body language, pictures, pen and paper.

Treat us like adults and not children. Speak directly to us, not our spouse or friend. Don't talk like the stroke survivor isn't there. Laugh with us, not at us.

Give the stroke survivor a chance to be independent. Ask before you help them. Follow his/her instructions for initiating the help.

Many stroke survivors have problems with balance. A rough pat on my back, shoulder, or arm can easily set me off balance and can hurt me. Be gentle and understand that it can take a lot of concentration to walk, especially on uneven surfaces.

Wheelchair and walker are extensions of us. Please respect our space. If you bump the chair, please say, "Excuse me." Please don't lean on a wheelchair.

Talk to us at eye level when possible when we are in a wheelchair. You can also back up a few feet to make it easier for a person in a wheelchair to look at you.

When we are tired and/or frustrated, all of our basic skills (i.e., talking, walking, handwriting, and concentration) diminish. If we are more agitated than usual, we are probably tired or frustrated! Have patience and encourage us to rest or take a break when appropriate.
You can find these guidelines on our website, along with a video demonstrating good and bad approaches to interacting with survivors.
What types of programs does the ASF provide? Are these currently available only in Kansas and Missouri?
JMD: The American Stroke Foundation offers a variety of classes and activities for stroke survivors. Here is a representative selection:
Adapt to the World. In this class, survivors will work on occupational performance problems to assist with their daily independence at home and in the community.

Cooking. Each month we plan a meal, grocery shop, and cook together.

Current Events. Attention! Attention! Read all about it! We're recapping on this week's events. Bring your newspaper clippings, Internet stories, and any current events in your life that you would like to share with the group.

Chair Exercises. You will get a workout while you sit in a chair with this upbeat exercise class.

Express Yourself. Survivors will express themselves through various arts and crafts projects. If you like, bring a spare t-shirt or an apron to protect your clothes from the paint splatter!

Girl Talk/Guy Banter. Girls will talk and men will banter. Enough said!

Give Back. Volunteering our time and efforts is a great way to help out others in our community, and it can really make us feel good about ourselves, too. We will be doing a variety of activities to help others in this class.

Life Management. Stroke survivors will participate in general activities with a focus on psychosocial issues such as self-awareness, role satisfaction, support systems, and stress management.

Mind Over Matter. Survivors will work on problem-solving skills and speed processing while completing worksheets.

Music With Maggie. Maggie is our music therapist and all-around fun gal. She brings us songs and laughter. Did you know that music helps our brains? Maggie will tell us how.

Name That Tune. Survivors divide into teams and name the title and artist of a song after hearing a short piece of it.

Spread the Word. Stroke survivors will participate in stroke-advocacy projects using the Internet and other forms of media.

That Darn Arm. Let's give your arm a workout and maybe it will work a little better for you.

Verbal Communication. This class gets you talking about everything under the sun. Great for people with aphasia, but others like it too.

Wake up Your Brain. Every morning we do activities designed to stimulate your brain, especially parts of the brain that may have been affected by a stroke. The games are challenging on purpose -- if they were easy, they wouldn't help much, now would they?
At the present time, our programs are only available in the greater Kansas City area. However, we are working on partnerships that would allow us to expand our programs to other areas.
What opportunities exist for volunteers?
JMD: Much of what we're able to accomplish at the Stroke Foundation is due to the many volunteers who support our programs. There are a variety of opportunities for volunteers, ranging from offering a class on a topic of interest to helping with office tasks. Our only requirement is your interest in helping stroke survivors achieve their goals. If you're interested in volunteering at the American Stroke Foundation, please contact Jen Creed at (913) 649-1776, ext. 13, or email jen@americanstroke.org.
More details about volunteer opportunities can be found on our website's volunteer area.
What is the best way to donate to the ASF?
JMD: We have an easy and secure online donation system -- click on the "Donate" button on our homepage. We are also happy to accept checks mailed to us -- see our website for the address and phone number. Every gift is sincerely appreciated.