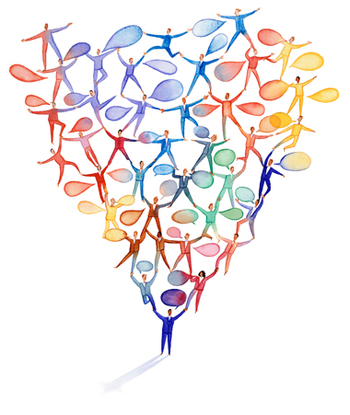 All Rights Reserved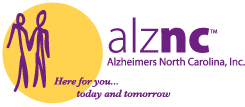 Originally founded at Duke University in 1980, Alzheimer's North Carolina provides support to families, offers community education, and raises public awareness about the prevention and treatment of Alzheimer's disease. Director Alice Watkins spoke with guest contributor Maddy Dychtwald about the most important steps individual caregivers can take in the fight against Alzheimer's.
Maddy Dychtwald: Alice, you're the director of Alzheimer's North Carolina. Can you tell me a little about your background and how you got involved in this organization?
Alice Watkins: My background was in public relations and marketing. I was already serving on their board of directors. The organization was facing some huge challenges when I was asked to serve as director. I think it was my marketing and public relations capabilities that they found so attractive. I told the board that I could only serve in this capacity for two years. Fast-forward to today, 24 years later, and I haven't gone anywhere. It has been the most rewarding work of my life.
MD: What about it has been so rewarding for you?
AW: It's seeing firsthand that you can make a difference. It's creating services that impact people every single day. It's having a voice for people who aren't able to speak for themselves.
MD: I love that concept, having a voice for those who can't speak for themselves. But what about the rest of us? Can our voices be heard as well?
AW: Most people assume you can't make a difference, but it's simply not so. We all can. This may sound trite, but I've found it to be true. With Internet access, it's become relatively simple to share your personal story -- the story of someone you love who might be struggling with Alzheimer's or another form of dementia. Nothing can affect thought leaders more than the reality of your story. Whether it be a politician or a doctor hearing how it's affecting your life, the impact that it's having on your family, your finances . . . it always seem to touch a nerve.
There are also some surprising things I've seen people do that can have tremendous impact. For example, there's a woman on our board of directors who lost her mother to Alzheimer's. After her mother died, she wanted to take action. And so she started a thrift shop. From her earnings, she has raised $1.6 million for Alzheimer's research from people's castaways. Twenty percent of those dollars, by the way, are dedicated exclusively to meeting caregivers' needs. So one person can make a big difference.
MD: That's amazing. But not everyone has the time or the inclination to do something like this. Let's say I'm a caregiver. I'm stretched for time, but I want to do something. What would you suggest?
AW: The best thing you can do is let your congressional representative know that this is an important issue and you want them to support the fight against Alzheimer's disease. Congress will soon be voting on the HOPE Act, which would allow Medicare to reimburse physicians for Alzheimer's diagnostic and care planning services, something that is sorely needed. Urge your representative to support the HOPE Act.
MD: Does a representative really listen to constituents?
AW: Absolutely. An e-mail is an effective tool. Even just one e-mail will have an impact. Ten is better. Fifty starts to give the issue real power. One hundred captures their undivided attention. If we band together, we can change the way this country deals with Alzheimer's disease by supporting the HOPE Act.
MD: What do you think is one of the biggest challenges that the fight against Alzheimer's faces?
AW: It's overcoming the stigma attached to the disease. Caregivers often don't want to talk about it, because they think it might show disrespect to their loved ones suffering with the disease. It's such a misunderstood disease. And the only way to overcome this stigma and to help the public understand the disease itself is for us to talk about it. Get it out in the open so the public can understand just how pervasive and destructive this disease is. Half of all people over age 85 are suffering from some form of dementia.
MD: Is there anything else we can do?
AW: I can't overemphasize the importance of communicating to Congress that the HOPE Act needs to become law. Let them know right now. In fact, I've attached a link that will connect you directly with your representative. The link even includes a letter you just need to sign. If your readers do this today, they will be making a real difference. Go to actions.usagainstalzheimers.org now.
MD: Thank you for your time and your advice, Alice.