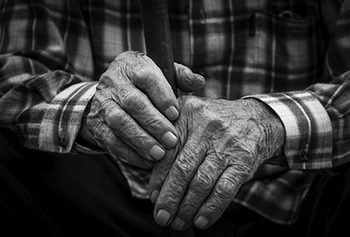 All Rights Reserved
Caregivers and their loved ones who face a myriad of age-related diseases and challenges are not forgotten. Universities around the country are on the cutting edge. Armed with research, they are examining financial education and counseling; surveys that reflect what millions are facing; clinical trials; public policy; health screenings; and conferences designed to address the living spaces and the health, financial, and emotional concerns of our aging population. Teams of physicians, health administrators, health and wellness educators, engineers, and the private sector are asking questions, exploring new options, and taking big leaps in technology to offer relief, guidance, and innovative breakthroughs that can change lives.
Why is this important? Educators and researchers are on the forefront, combating disease and disparities on behalf of the millions who struggle every day. It takes dedication. It takes funding, and it takes individuals willing to offer their experience and their input, which will be evaluated, tested, and retested so that change will eventually become reality.
Research and breakthroughs are coming in the areas of dementia, cancer, diabetes, and heart disease. They're also covering age-related topics such as mobility, financial stability, intergenerational communities, and brain health (decision making, perception, and connection). Last but not least, strides are being made to address the disparities that many of our communities face. The impacts on individuals, communities, and even on the societal and global levels are astounding. Take a look at just some of the exciting educational work at our country's finest universities. This is hope. Real hope.
Gerontology Programs of America: