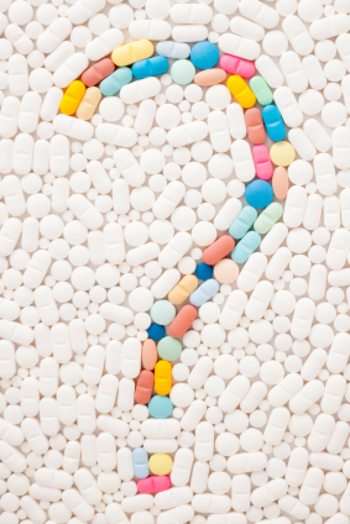 All Rights Reserved
A few years back, New York Times reporter Dana Jennings posted a very moving blog titled Ten Lessons of Prostate Cancer.
It touched a nerve for me -- and many of us in Cancer World -- because we all have a desperate desire to connect with others living with cancer in their lives and discover the tidbits of knowledge that only experience can teach. At Caring.com, we have a series of articles titled What I Wish I'd Known, in which well-known people share the lessons they learned in caring for loved ones. Below, in my own personal order of importance, are a few of Dana Jennings' ten lessons, augmented with others from the more than 260 people who commented on his blog, and still more from community members at Caring.com who've taken the time to share their wisdom in group postings and answers to others' questions. Feel free to add to this list.
8 lessons of caring for someone with cancer
1. Doctors forget to share the gory details. Boy, don't we know it. The list of what we don't know when we walk out of medical appointments sometimes seems longer than the list of what we do know. Dana writes that after prostate surgery, his testicles swelled up and turned bright red, something his doctors failed to mention. Others report that doctors have failed to mention such things as the need for drains -- and drain emptying -- following surgery, and the possibility of numerous side effects from chemo, everything from peeling, painful hands and feet, to a constant bad taste in the mouth. Worst of all, says oncologist Hope Rugo in her column, doctors are hesitant to share information on what families can expect as cancer progresses. This leaves the family in a constant state of reactivity, when accurate information could have allowed them to prepare for what was to come.
Lesson: Don't be nervous about asking the doctors, "How does this type of cancer typically progress?" and "What can we expect a few months from now?"
2. Insurance can cause more stress than cancer. Half the comments on Dana's blog were reports of insurers failing to pay -- and we hear plenty of those horror stories, too. Canadian patients comment that their state-run system leaves them free to focus on what matters: getting better.
3. Not all blood and chemo technicians are created equal. Dana divides them into the gliders and the pokers. My friends and I called one particularly clumsy chemo nurse "Sadistic Sadie," though, of course, never when she could hear. It's definitely acceptable, when you walk into a chemo center or lab, to request a particular tech you know to be skilled and gentle.
4. Nurses know, and anticipate, what you need. When a dear friend was in the hospital recovering from a mastectomy, it was the nurses who noticed that she couldn't open the lemonade we'd brought her and observed that her dosage of pain meds appeared to be too low. And when they shoo all of you out of the room, it may be because they realize the patient desperately needs sleep but is too polite to say so.
5. Cancer is different in younger patients than in older ones. Early stage breast cancer tends to be more aggressive in women under 40. For men, a PSA (prostate-specific antigen) reading that's "low" for a 70-year-old might not be for a man in his early 40s. PSA charts don't necessarily apply to younger men.
Lesson: Don't settle for generic information, but find out what you need to know for the particular situation.
6. Hospice is not just for the dying. I can't tell you how many cancer patients and their families say they wish they'd known to call hospice sooner. When my dad was ill with esophageal cancer, it was the hospice nurses, not his doctors, who suggested morphine patches when it was too hard for him to swallow pills. So, for the record: You can call hospice anytime a cancer is no longer considered "curable." You don't have to stop chemo to call in hospice; the chemo just needs to be designated palliative rather than curative. You can initiate hospice when there's reason to believe a patient might have six months or less to live, but you can also renew hospice if the person is lucky enough to have more time -- or cancel hospice if there's a miracle and it's no longer needed. And the minute you call hospice, you initiate a much higher level of personal care, often at little or no additional expense. In other words, many of your reasons for not calling hospice should be set aside.
7. Eat your broccoli -- and kale and other greens. Research shows that vegetarians and others who eat a diet high in cruciferous vegetables and greens have lower rates of cancer. Conversely, a diet high in fat, particularly fat from red meat, has been associated with cancer, particularly colon cancer. This is truly worth paying attention to.
8. Cancer can be a punch line. Dana describes the ways the line "I've got cancer" helped get him out of walking the dog and enabled him to commandeer the TV. It's also, I've found, a great way to help employers and other authority figures reorient priorities, and a great way for all of us to put things in perspective.