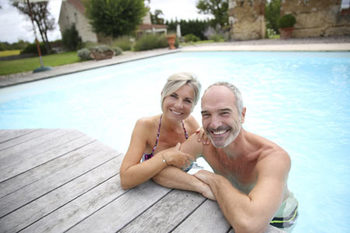 All Rights Reserved
"It's not just a place to have shelter and be fed. It's a place to thrive and live a purposeful life." -- Clarice, a resident at Westminster Gardens, Duarte, California
When searching for senior living for your loved one, it's hard to know where to start. In sorting through the options, you may encounter independent living, assisted living, and continuing care retirement communities. Understanding the different levels of care—especially what a CCRC offers—can help you make the right choice.
Next: How to sell your home, FAST
Overall, the biggest benefit of a CCRC is that if your loved one's health care needs change, she can get the care she needs without moving to a new community.
Watch this video for a rundown of the levels of care, and read on for 7 reasons to consider a CCRC.
1. Worry-Free Living – for Both You and Your Loved One Many caregivers worry about their ability to provide care for all of a loved one's changing needs. Because CCRCs are all-in-one care communities, neither you nor your loved one has to worry about that uncertainty. From independent to assisted living, from skilled nursing to memory care, a CCRC can care for your loved one no matter what—and provide the chance to socialize and engage with life and others at any stage.
2. The Best CCRCs Are Communities, Not Facilities CCRCs offer a lifestyle much like living in a tight-knit neighborhood with a mix of multi-unit buildings and single-family homes. They combine all the traditional aspects of a community, like friendly neighbors and communal dining options, with special amenities such as enrichment activities, fitness centers, maintenance-free living, and 24-hour medical assistance. CCRCs also provide the peace of mind of being in gated communities or other secure environments.
3. Home Is Home, at Every Stage Change in a loved one's care needs sometimes requires helping him move to a new place. Some caregivers invite their loved ones to share their home to avoid such a big change. But, that solution has challenges, too. Caregivers have to learn about, hire, and juggle the schedules of a number of outside care services, and assume a new host of responsibilities. And some seniors worry about disrupting their children's lives and are reluctant to make the move to an in-law apartment. Because CCRCs are true communities, your loved one's new home feels like home on day one. Another benefit of a CCRC is that once community ties are established, your loved one can remain in his community even as his needs evolve.
4. Partners Stay Together If you're thinking about the long-term care of both parents or a couple, a huge CCRC benefit is that partners can live together or in the same community, even if their needs change at different paces. This can provide comfort not only to them but also to you. If at some point one person needs more advanced care, the other will be able to continue living a more independent lifestyle, but also spend time with her partner as he is safe and cared for by people the family already knows and trusts.
5. Opportunity for New Relationships Socialization and a sense of connectedness are key parts of healthy aging, personal fulfillment, and slower cognitive decline—and a CCRC provides the opportunity to build new relationships. In this kind of active community, your loved one will be able to meet like-minded peers with similar interests, with the added security that these new friends will always be nearby.
6. Abundant Enrichment Activities Another important aspect of socialization is enrichment and group activities, like exercise, arts, and gardening. Because CCRCs specifically cater to older adult interests—and often include resident-driven activities—your loved one may have access to a wide range of activities and new learning opportunities.
7. Ability to Maintain Autonomy Many caregivers want their loved ones to feel in control as they age and require additional assistance. CCRCs encourage and support independence for as long as possible. Even in skilled nursing or memory care, the feel of community remains stable and the emphasis is on engaging with others, which can help aging adults retain a sense of self.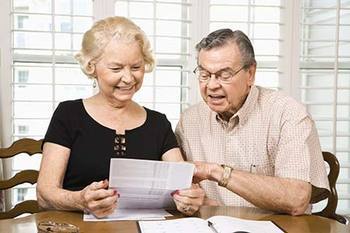 Prev: Understanding CCRC Costs | Next: How to sell your home, FAST