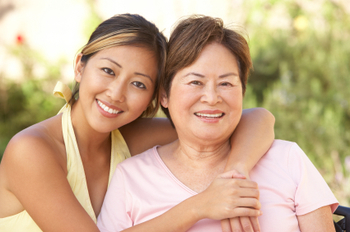 Imagine that a simple puff of air from your lungs could tell doctors whether you have asthma, or tuberculosis, or lung cancer -- or other serious health problems. That reality is closer than you think. Breath tests for these life-threatening illnesses and more are available today, or will be soon, thanks to fast-moving research into high-tech sensors and how diseases affect the chemistry of breath. Here are five of the most intriguing tests:
1. Breath test for asthma
An asthma attack can come on suddenly, closing off airways and sending you to the emergency room, or worse, which is why those with asthma have to keep close tabs on inflammation in their lungs and bronchial tubes. Just in the past few years, though, cutting-edge breath-testing machines have arrived in hospitals and clinics. These devices can tell doctors whether you have asthma -- or whether, as an asthma patient, your meds are working -- with a simple exhale. And on the horizon: a pocket-size handheld breath tester, announced by Siemens, that will allow people with asthma and allergies to measure their risk of asthma attack on the go.
What the test does: Measures nitric oxide in breath. "Nitric oxide is produced by inflammatory cells in the airways called eosinophils," says allergist David Bernstein, M.D., of the University of Cincinnati College of Medicine. "When nitric oxide levels rise above 40 or 50 parts per billion, it's a specific reflection of inflammation in the lungs; there's really nothing else that could cause this."
Why it's important: Prior to the introduction of breath tests several years ago, people with asthma or at risk for asthma had to rely mostly on a sputum test, which requires lab analysis -- a process that can take days. That's not much help when you can't breathe and don't know why, or you already know you have asthma but not whether an asthma attack might be imminent. Breath tests provide results on the spot and offer a potentially life-saving warning that an asthma attack is imminent. "These tests give you a biomarker for what's going on in the lungs," Bernstein says, "so it's almost a way to peek directly into the lungs."
What else you can do: The gold standard of care for people with asthma who can't get to a clinic or hospital today is to monitor lung function with a peak-flow meter, to control symptoms with long-term medication, and to have an action plan in place for asthma attacks, which usually includes taking higher doses of inhaled and oral steroids.