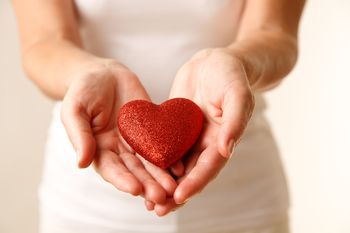 All Rights Reserved
Does your holiday shopping list include someone who cares for an older adult at home? If you ask the typical caregiver what he or she needs most, three items tend to top the list: money, time, and stress relief.
If giving cold cash doesn't suit you, these five alternatives help address caregivers' other big desires:
Gift idea #1: Your time or expertise
At-home caregivers need extra hands and/or extra hours in the day to accomplish their many responsibilities. Gift certificates promising your time or expertise in a particular area don't cost you anything but can be priceless.
Examples: Give a handmade certificate for the gift of offering to file the person's taxes, tackle big yard work or home-repair chores, make new draperies, or change the oil in the car. Don't have a special ability? Every caregiver needs time away to run errands or recharge; give "respite coupons," promising hours (or whole days) when you'll look after his or her loved one.
SEE ALSO: Find In-Home Care Help Near You
Gift idea #2: A clean home
Household maintenance often slips as caregiving duties intensify. Arrange for a one-time "intensive clean" after the holidays by a local cleaning company to get things back on track. (Rates vary by area, usually between $75 and $200 for a one-time cleaning.)
Even cheaper: Do the intensive clean yourself, perhaps while another family member takes the caregiver and care receiver out for the afternoon.
Gift idea #3: A good meal
Most restaurants, from family chains to swankier joints, offer gift cards or gift certificates. A meal out can be a real treat for caregivers who tend to sacrifice luxuries. Make sure that you give enough for both caregiver and care receiver to eat well, or arrange for the person being cared for to be looked after, freeing the caregiver to get out.
Alternative ideas: Give a food basket centered on a theme (breakfast goods, Italian specialties, wine and cheese). Or give the gift of a month (or six months, or a year) of "Saturday suppers" -- pick a day of the week when you'll cook extra and deliver a ready-to-go meal to the caregiver.
SEE ALSO: Find In-Home Care Help Near You
Gift idea #4: Something that says, "You're not alone"
Many great books about the caregiving experience have been published recently. Best-selling general picks include Gail Sheehy's Passages in Caregiving, A Bittersweet Season by New York Times writer Jane Gross, and The Comfort of Home: A Complete Guide for Caregivers by Maria M. Meyer and Paula Derr, R.N. Or look for a book about the specific health condition the caregiver is dealing with in his or her loved one (such as diabetes, COPD, dementia, or stroke recovery). Give the physical book, or load several choices onto an e-reader device, like a Kindle, Nook, or iPad.
Is the person caring for someone with Alzheimer's disease? Consider enrolling him or her in Caring.com's Steps and Stages, which provides a weekly e-newsletter, resource tools (such as a behavior explainer), and an online support group all targeted to the care receiver's particular stage of the disease. It's free to both you and the caregiver.
Gift idea #5: Ongoing treats
Stress and burnout are constant risks for caregivers. Giving an ongoing gift bestows not just one surprise but a treat your friend can look forward to repeatedly. Ideally, make your gift an indulgence the person might not get for himself or herself. A gym membership is ideal, if the person would use it and can get away to do so. Premium sports or movie channels, a Netflix membership, or a service like Apple TV bring entertainment day-in, day-out. Or consider an "of-the-month" club, such as for flowers, fruit, baked goods, chocolate, cheese, socks, beer, or wine. Most "of-the-month" clubs offer three-, six-, or 12-time plans.
Need something less expensive? Give a prepaid phone card with a note specifying that it be used to "call me at any hour on any day when you need someone to talk to." Or give some tea or coffee and a mug, with a card explaining that it's for the caregiver to enjoy during your weekly phone calls for the coming year -- and then make good on your promise by calling at a prearranged time every week just to check in on how things are going. What many caregivers treasure most is knowing someone cares, especially someone who's willing to just listen, without judgment or advice.