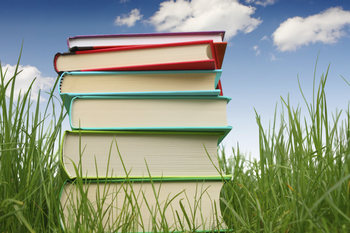 All Rights Reserved
Reading aloud (or listening) is fun for anyone -- adult or child, man or woman, bringing both pleasure and companionship to all involved. Try these books for men:
1. Unbroken: A World War II Story of Survival, Resilience, and Redemption, by Laura Hillenbrand
2. Tinker, Tailor, Soldier, Spy, by John Le Carre
3. Endurance: Shackleton's Incredible Voyage, by Alfred Lansing
4. Ship of Gold in the Deep Blue Sea: The History and Discovery of the World's Richest Shipwreck, by Gary Kinder
5. Seabiscuit: An American Legend, by Laura Hillenbrand
6. John Adams, by David McCullough
7. Into Thin Air: A Personal Account of the Mt. Everest Disaster, by Jon Krakauer
8. A Walk in the Woods: Rediscovering America on the Appalachian Trail, by Bill Bryson
9. The Killer Angels: A Novel of the Civil War, by Michael Shaara
10. Huckleberry Finn, by Mark Twain
Share your favorite read-aloud books for men in the comments section, below.