Alzheimer's Disease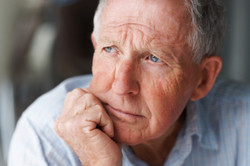 Alzheimer's disease is the most common form of dementia, causing gradually increasing problems with memory, judgment, and thinking. There's currently no cure for Alzheimer's -- or most other dementias -- but there are ways to slow the progression and ease many symptoms .
Tip: Superhero Caregivers: 3 Ways to Give Yourself a Break
Dementia caregivers often don't know how to let anyone else give them support. How to help yourself accept help.
read more