Jim Rosenthal – CEO
Jim Rosenthal joined Caring in May 2018 as Executive Chairman. In July, Jim took on the CEO position.
Jim has extensive experience managing businesses for growth in media, entertainment, and education. Jim has also managed, invested in, and been an active board member for lead generation/customer acquisition businesses in education, online reviews, and various consumer products verticals.
Jim graduated from Harvard University with a degree in economics. Jim then joined Booz Allen & Hamilton as a strategy consultant, working from Booz' NYC and Sydney offices. Following Booz, Jim was an executive at New Line Cinema, the film and TV company. Jim next transitioned into the education space as an executive at Kaplan, Inc., and Performance Matters. Jim has a strong track record of attracting, developing, and motivating high performance teams.
Based in New York and California, Jim first became interested in senior care when his family had to make difficult decisions regarding his dad's care.
---
Jason Persinger – Chief Digital Officer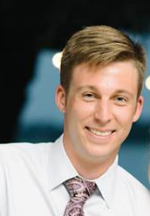 Jason Persinger is responsible for the consumer marketing and awareness of Caring's brand and service offerings as well as ensuring that our team of family advisors is providing families with the best help and support possible.
Prior to joining Caring Jason spent over 7 years at Red Ventures, a multi-billion-dollar portfolio of digital companies specializing in customer acquisition through digital and telesales channels. At Red, Jason managed a number of performance marketing channels, consumer facing digital products, and brand-named websites.
Jason graduated with a degree in marketing from the University of Cincinnati College of Business, where he discovered two of his passions: digital marketing and the great outdoors. Jason understands the challenges that come with caring for loved ones as his grandmother lived with his family throughout his middle and high school years. Jason is committed to helping families gain access to the tools and information necessary to help loved ones live their best lives.
---
Pamala McGlinchey – Senior Vice President, Partner Success

Pamala McGlinchey, Senior Vice President of Partner Success, is focused exclusively on partnering with Caring.com's senior living providers to optimize their experience with and the value they derive from their partnership with Caring.com. Pamala and her team are dedicated to ensuring our partner communities receive access to personal support along with the training, tools, and guidance needed in order to convert referrals to residents.
Based out of our San Mateo office, Pamala brings over 20 years of experience in client services, online marketing, and customer success to the Caring.com leadership team. She has an extensive background in building and leading high-performing teams with a proven track record of creating positive partnerships through clarity of vision and expectations, transparency, professional optimism, and mutual respect.
A graduate of the University of California at Berkeley, Pamala and her two siblings were raised on a small farm along California's Central Coast. She currently resides in the San Francisco Bay Area with her husband, three children, and two Golden Retrievers. She personally witnessed the challenges her parents faced when making care decisions for her grandparents. As a result, Pamala is committed to improving access to information and support that enables families to make the best possible decisions for their aging loved ones.
---
Mathieu Lajugie – Vice President of Engineering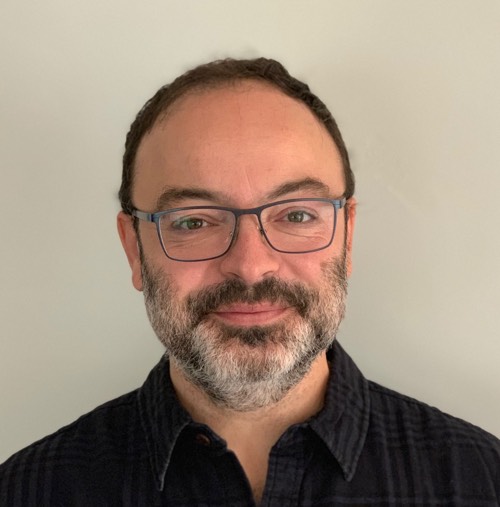 Mathieu Lajugie, Vice President of Engineering, is responsible for the Caring.com software platform.
Prior to joining Caring.com, Mathieu built the core products at 8×8 and AdEx Media. Mathieu revels in learning new technologies and in building highly resilient and reliable time systems. At Caring.com, Mathieu has been instrumental and building the platform that supports family caregivers, senior living and home care companies. He architected and built our call center and the CRM software used by hundreds of Caring.com at-home family advisors.
Mathieu holds a BS in Computer Engineering from Paris-Sud University in Paris, France. He lives in Oakland, California with his wife, a product management professional, and their two young children. With his aging parents living in Paris, Mathieu finds ways to make long-distance caregiving work for his family, and seizes opportunities to return to his native France to support his loved ones.
---
Laurel Lee – Senior Director of Product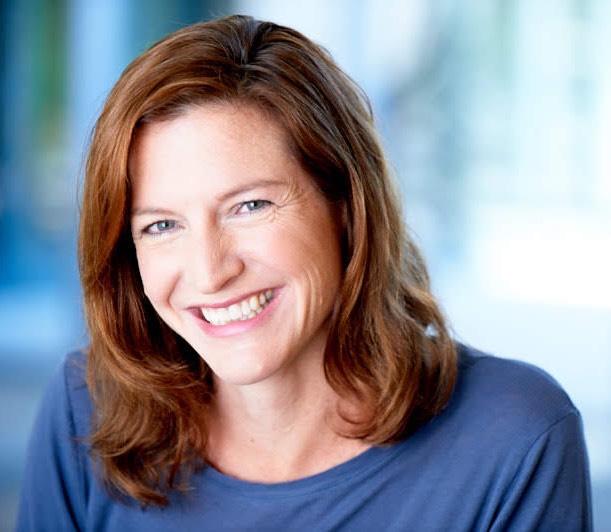 Laurel Lee, Caring.com's Senior Director of Product, leads the product team with two decades of product management experience. Over the course of her career, she has helped shape a diverse range of products, from high-profile offerings such as QuickBooks and GoDaddy's Website builder to smaller products like EasyBloom and Outright.
Whether at companies large or small, Lee has thrived in the role of understanding customers' needs and translating those into useful applications, while aligning with organizations' business strategies.
A Silicon Valley native, Laurel was also a pioneering member of the Caring.com team in 2007, around the same time she began her own journey searching for senior care for her father with Parkinson's disease. As the company and her father's needs shifted, she left Caring.com to lend her product management skills to several other startups, including her own nonprofit app to help people connect to volunteer opportunities.
Laurel returned to Caring.com in March, to some of the same people, and the same passion that initially drew her to pursue the company mission of helping family caregivers and their elderly loved ones.