Management Team
Jim Rosenthal - CEO
Jim Rosenthal joined Caring in May 2018 as Executive Chairman. In July, Jim took on the CEO position.
Jim has extensive experience managing businesses for growth in media, entertainment, and education. Jim has also managed, invested in, and been an active board member for lead generation/customer acquisition businesses in education, online reviews, and various consumer products verticals.
Jim graduated from Harvard University with a degree in economics. Jim then joined Booz Allen & Hamilton as a strategy consultant, working from Booz' NYC and Sydney offices. Following Booz, Jim was an executive at New Line Cinema, the film and TV company. Jim next transitioned into the education space as an executive at Kaplan, Inc., and Performance Matters. Jim has a strong track record of attracting, developing, and motivating high performance teams.
Based in New York and California, Jim first became interested in senior care when his family had to make difficult decisions regarding his dad's care.
---
Steve Fram - Senior Vice President and CIO

Steve Fram, as Caring.com's Senior Vice President and Chief Information Officer, brings to the company a wealth of experience with high-volume, content-rich website development. He's responsible for Caring.com's Product, Technology and Content. In his previous position, Steve was Vice President of Engineering at BabyCenter, a Johnson & Johnson subsidiary. As the company expanded from early start- up to become the preeminent online resource for new and expectant parents, he led software development, network operations, and production teams. Under his technical leadership, the company also launched a retail e-commerce presence, subscription revenue services, and an offline magazine. Steve has worked on projects funded by the United Nations, the MacArthur Foundation, the Internet Society, and the Carnegie Corporation to expand global access to the Internet. He also led the team that provided networking infrastructure for the 1992 United Nations Earth Summit in Rio de Janeiro, which was attended by 89 heads of state. Steve holds a B.S. degree with high honors from the University of Michigan in mathematics and zoology.
Steve lives in Palo Alto, California, with his wife, a health educator, and their two school-age children, whose passion for baseball has made fans of the whole family. Steve's brother and their father encouraged him to co-found Caring.com -- they'd been caring for Steve's mother for several years, and recognized the need for a site where both reliable care information and "how-to" guides about everyday life would be easily accessible.
---
Lia Burke - CFO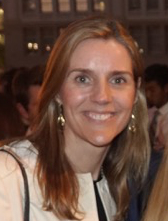 Lia Burke, CFO, is responsible for managing all aspects of Caring.com's financial management, budgeting and forecasting. With over 25 years of experience directing financial operations for a variety of technology businesses at various stages she really enjoys helping companies scale and grow. Lia began her career at Ernst & Young in Ireland, and has also held operational and financial leadership positions at KPMG, Oracle and RadiumOne, Inc.
In her most recent role as CFO at RadiumOne, Lia was instrumental in helping the company through a period of rapid expansion both domestically and internationally, as well as raising debt and equity financing.
Lia holds a Bachelor of Commerce degree from University College Cork, Ireland, and is a Fellow of the Institute of Chartered Accountants. She lives in San Francisco with her husband and three teenage children.
---
Pamala McGlinchey - Vice President of Client Services

Pamala McGlinchey, Vice President of Client Services, is focused exclusively on partnering with Caring.com's senior living providers to optimize their experience with and the value they derive from their partnership with Caring.com. Pamala and her team are dedicated to ensuring our partner communities receive access to personal support along with the training, tools, and guidance needed in order to convert referrals to residents.
Based out of our San Mateo office, Pamala brings over 20 years of experience in client services, online marketing, and customer success to the Caring.com leadership team. She has an extensive background in building and leading high-performing teams with a proven track record of creating positive partnerships through clarity of vision and expectations, transparency, professional optimism, and mutual respect.
A graduate of the University of California at Berkeley, Pamala and her two siblings were raised on a small farm along California's Central Coast. She currently resides in the San Francisco Bay Area with her husband, three children, and two Golden Retrievers. She personally witnessed the challenges her parents faced when making care decisions for her grandparents. As a result, Pamala is committed to improving access to information and support that enables families to make the best possible decisions for their aging loved ones.
Jason Persinger - Chief Digital Officer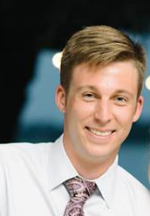 Jason Persinger is responsible for the consumer marketing and awareness of Caring's brand and service offerings as well as ensuring that our team of family advisors is providing families with the best help and support possible.
Prior to joining Caring Jason spent over 7 years at Red Ventures, a multi-billion-dollar portfolio of digital companies specializing in customer acquisition through digital and telesales channels. At Red, Jason managed a number of performance marketing channels, consumer facing digital products, and brand-named websites.
Jason graduated with a degree in marketing from the University of Cincinnati College of Business, where he discovered two of his passions: digital marketing and the great outdoors. Jason understands the challenges that come with caring for loved ones as his grandmother lived with his family throughout his middle and high school years. Jason is committed to helping families gain access to the tools and information necessary to help loved ones live their best lives.
Tim Sullivan – Vice President of Product

Tim Sullivan is responsible for Caring.com's product definition and strategy, which encompasses the end user experience as well as internal tools and applications. He brings a decade of experience in content and product management to his role at Caring.com. Previous to Caring.com, he held positions on content and technical teams at the Public Library of Science, an online scientific publisher.
He lives in Oakland, CA with his wife and two kids and is trying hard not to overcomplicate their development with his love of golf. Tim's time at Caring.com coincided with his father's development of early onset Alzheimer's at the age of 55. He supported his mother, a user of the website, from the other side of the country as she lived the experience that Caring.com was founded to address.
---